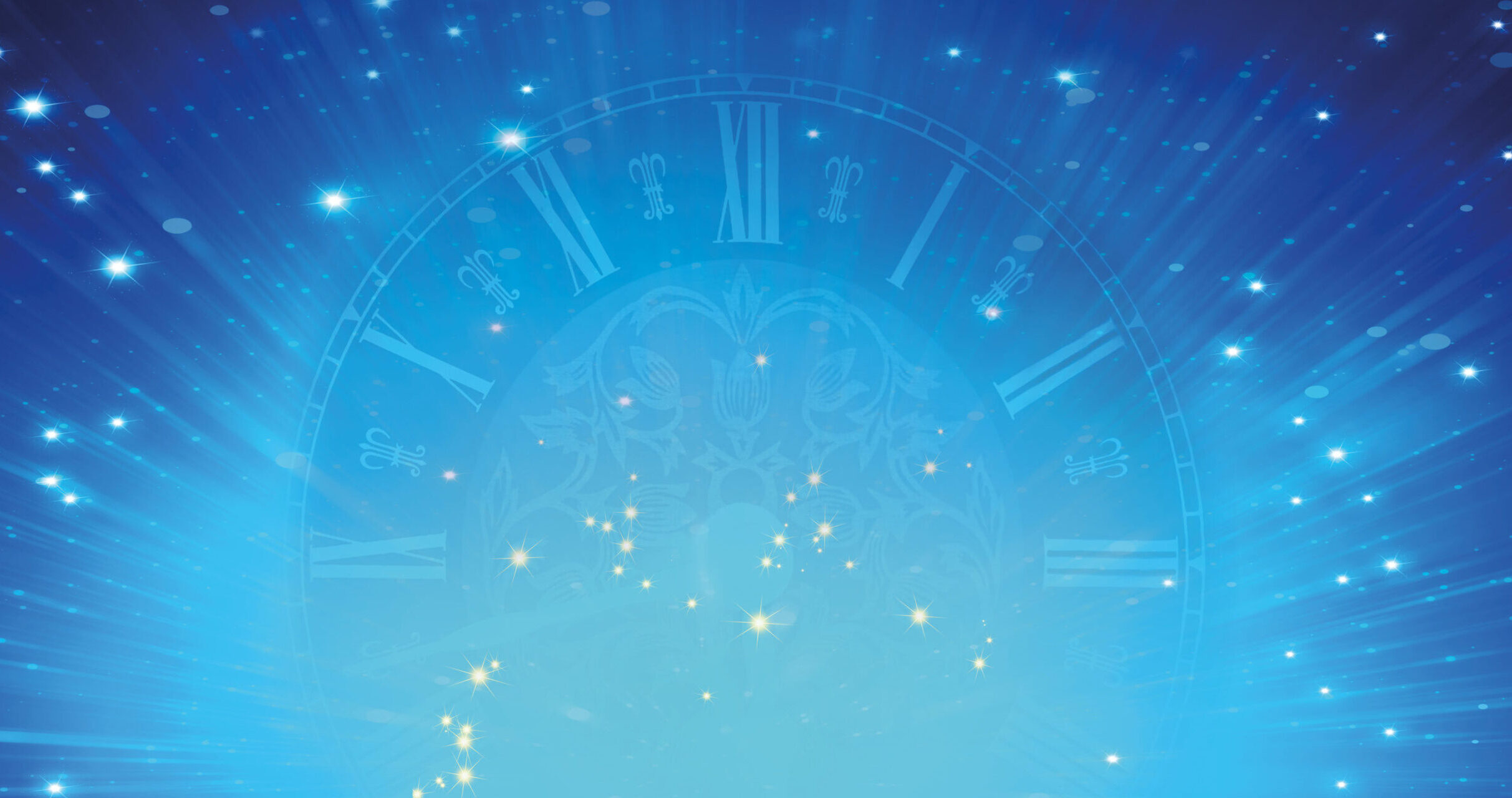 The Harlequin Theatre and Paul Holman Associates present Cinderella
Director – Andrew Lynford
Choreographer – Alex Woolf
Musical Director – Ashley Harvey
Script – Nick George
Scenery Designer – Stephen Wilson
Costumes Designer – Eve Wilkinson
Producer – Paul Holman Associates
CAST
In order of appearance
Fairy Godmother – Rebecca Wheatley
Cinderella – Elisha Ainsley
Prince Charming – Lewis Burrage
Dandini – Simon Bashford
Baron Hardup – Eddie Edwards
Lavinia Hardup – Oliver Gray
Louisa Hardup – Dean Horner
Buttons – Phil Reid
Villagers, Huntsmen, Courtiers, Hounds & Pages – The Harlequin Ensemble & Children
THE HARLEQUIN ENSEMBLE
Emma Balderstone, Elin Davies, Kai Dawkins,
Francesca Sexton, Maddie Waller & Alex Woolf
THE HARLEQUIN CHILDREN
Blue Team
Lexi Brady, Macey Day, Daisy Gibbons,
Gabriel Kimber, Phoebe Penfold, Laila Rennie,
Ezmai Robinson & Willow Stokes-Whittaker
Reserves
Mia Elmer & Tallulah Green
Red Team
Tierra Brown, Ronnie Garrett-Woodward, Imogen Ingle,
Olivia Jeeves, Madeleine Macklin, Lauren Pereira-Taylor,
Amie Preece & Frenchie Wyllie
Reserves
Ava McGucken & Sophie Selwood
MUSICIANS
Musical Director – Ashley Harvey
Percussionist – Stephen Coetzee
SPECIALITIES
CGI Projected snow sequence by Burnt Toast SFX
SYNOPSIS OF SCENES
Act I
Prologue                    Our Story Begins…
Scene 1                     The Town Square
Scene 2                     Outside Hardup Hall
Scene 3                     The Forest
Scene 4                     Somewhere in Florizel
Scene 5                     The Baronial Kitchen
Scene 6                     The Land of Magic
Interval
Act II
Scene 1                     Our Story Continues…
Scene 2                     On the Way to the Ball
Scene 3                     At the Ball
Scene 4                     A Pathway Through the Forest
Scene 5                     At the Haunted Inn
Scene 6                     Outside Hardup Hall
Scene 7                     The Town Square
Scene 8                     Now It's Your Turn!
Scene 9                     Our Story Ends: The Royal Wedding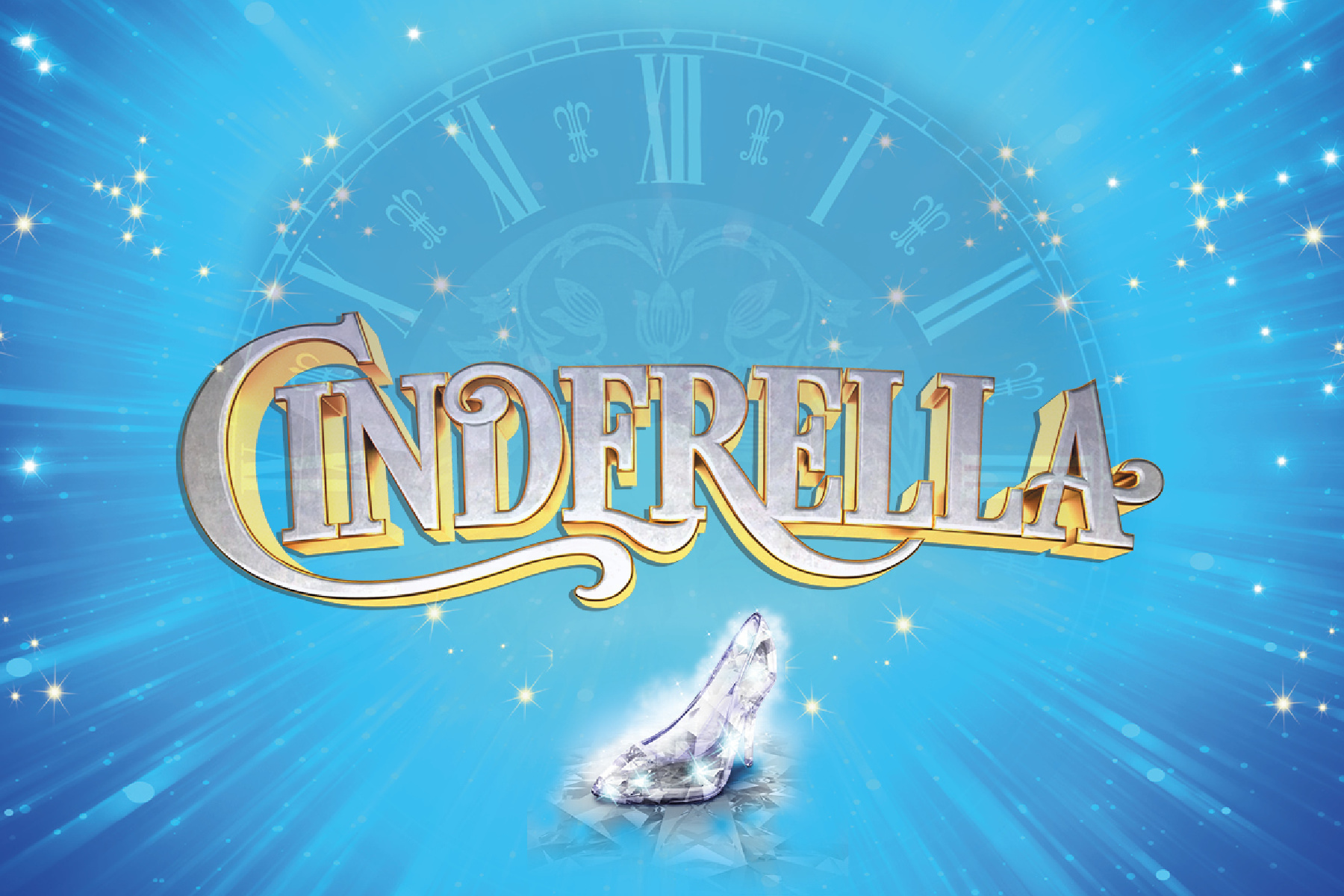 Eddie 'The Eagle' Edwards – Baron Hardup
No stranger to a challenge, Eddie is making his pantomime debut in Cinderella.
Michael David Edwards, better known as Eddie, the Eagle, is an English ski-jumper and Olympian who in 1988 became the first competitor since 1928 to represent Great Britain in ski-jumping at the Winter Olympics in Calgary, Canada, where he finished last in the Normal Hill and Large Hill events. He held the British ski-jumping record from 1988 to 2001. He also took part in amateur speed-skiing, running at 106.8 km/h (66.4 mph), and became a stunt jumping world record holder for jumping over six buses.
Fame followed for the self-funded Olympian, with appearances across the globe, including an invitation back to Calgary to celebrate the 20th anniversary of the games, and, in 2010, he was chosen as a torchbearer in the relay for the Vancouver Olympics.
Eddie went on to win the first series of Splash!, in which he was mentored by Olympic diver Tom Daley. He returned to the ski slopes in Channel 4's The Jump and, last year, was unmasked as Rubber Chicken in the UK version of The Masked Dancer.
He has kept busy with after-dinner speeches, conferences and cruises, inspiring and entertaining audiences throughout the world. The smash-hit big-screen biopic, Eddie The Eagle (2016) starring Taran Eagerton and Hugh Jackman, has introduced Eddie to a whole new world of admirers.
Pantomime producer Paul Holman said:
"I'm over the moon Eddie has joined us for panto! The genuine reaction of excitement and broad smiles I get from people when I tell them about Eddie is infectious! I'm excited, my team's excited to be working with him and the theatre can't wait to welcome Eddie! The Eagle has landed in pantoland and audiences are going to enjoy an epic production that's remembered for a very long time."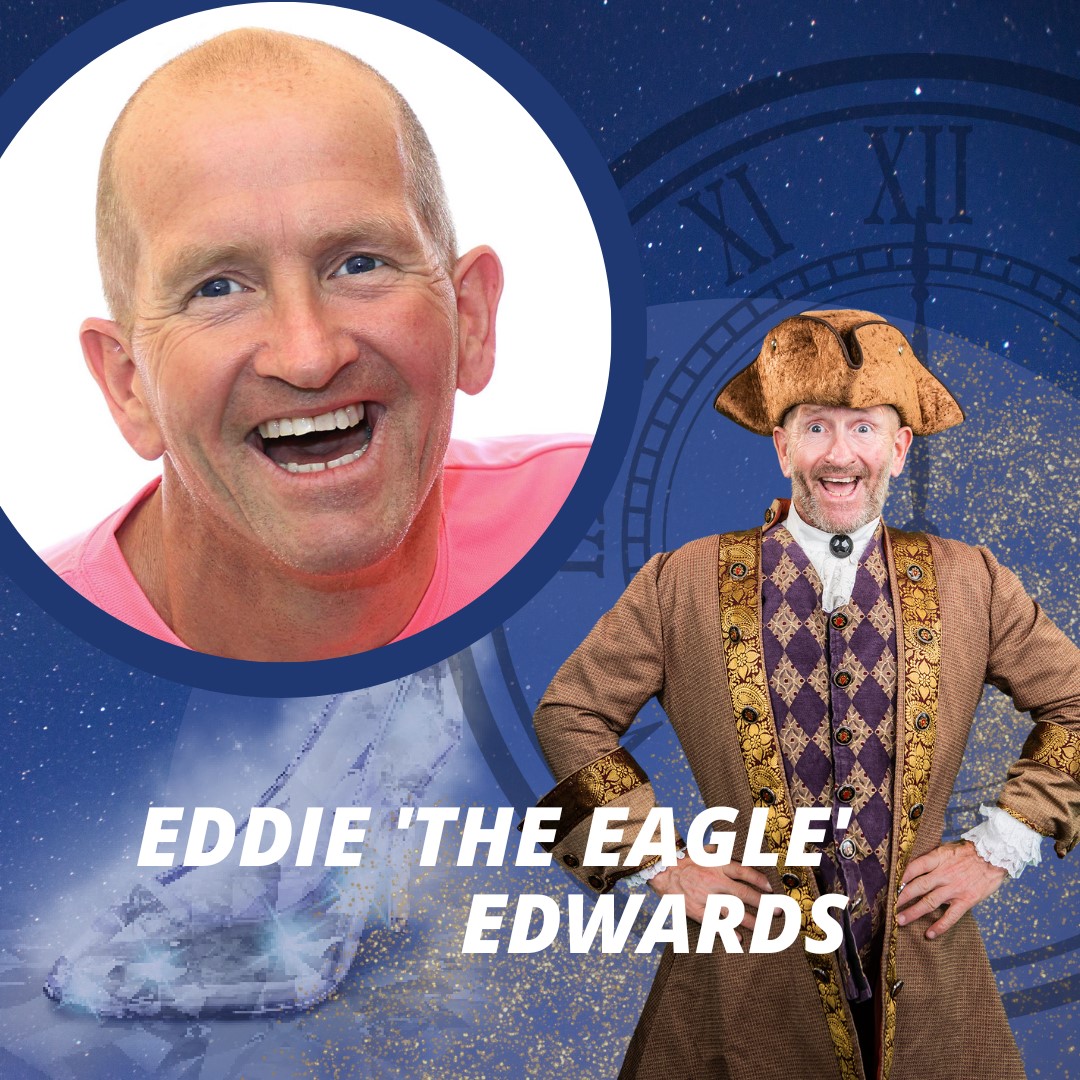 Rebecca Wheatley – Fairy Godmother
Rebecca is best known as the receptionist Amy Howard on Casualty. Her other television work includes roles in Doctors, Holby City, Wycliffe, Daziel and Pascoe, Pie in the Sky and the comedy series Time Gentlemen, Please with Al Murray.
She has also appeared on many television programmes, presenting and singing. She has recorded two top ten singles (Everlasting Love and Stay with Me) and an album (Where Time Stands Still) for BBC Worldwide. She has enjoyed singing live in venues as magnificent as The Opera House, Belfast, and the Royal Albert Hall, as well as on Top of the Pops and The National Lottery. Rebecca's bubbly personality and zest for life has enlivened shows, such as Loose Women, on which she was a regular presenter as well as countless celebrity appearances, her favorites being This Morning, Call My Bluff and Celebrity Ready Steady Cook.
Rebecca has starred in the West End musicals Fame and Bad Girls – The Musical, performed with Julia Mackenzie and Liz Robertson as one of the Gimmick Girls in Gypsy and played Nurse Nicey with Paul O'Grady as Lily Savage in Snow White (Victoria Palace). She has also played the Good Fairy in Sleeping Beauty (Malvern Theatre), and Fairy in Jack and the Beanstalk and Sleeping Beauty (both at Mansfield Palace Theatre).
As a solo singer, Rebecca has performed in cabaret all over the West End, starting at the Café Royal at an early age and as a regular artiste at Pizza on the Park, The Pheasantry in Chelsea and The Crazy Coqs, among others.
As an actress she completed two number one tours of the original MUM'S THE WORD and two tours of the Girls' Night. She also gave the nation a rare opportunity to enjoy her underwear in the sell-out national tour of the play Big Pants and Botox, which ended with a short run at The Arts Theatre in the West End. She took up her axe as the iconic character Annie Wilkes in Stephen King's Misery, and found playing a serial killer both enjoyable and cathartic. On tour, Rebecca played Dawn in Nell Dunn's Steaming, Rachel Wardle and Leah Hunter in Pickwick Papers, Mrs Amos in Trespass and Bertha in Boeing Boeing.
She was honoured to perform in Fiddler on the Roof with Bryn Terfel (Grange Park Opera) and at The Proms (Royal Albert Hall, live on BBC Radio 3).
She was a regular presenter on The Wright Stuff (Channel 5).
Rebecca comes to Redhill, having recently finished touring the UK in Menopause – The Musical 2, the sequel to the musical she toured in four times to sell out audiences (and returns to the Harlequin in April 2023!).
Simon Bashford – Dandini
Making his pantomime debut in 1984 at Richmond Theatre with the stars of the Carry On films, Simon approaches 40 consecutive years in panto. He features in the book It's Behind You! by Peter Lathan.
Simon had the pleasure of working with the late great Danny La Rue on several occasions at venues including Birmingham Hippodrome and understudied Danny in his last ever pantomime appearance as Fairy Godmother in Cinderella at the Ashcroft Theatre, Croydon.
Simon's diverse career started as a juvenile actor in Musicals, playing: Tom in Camelot, Young Denry in The Card and later singing at the Royal Albert Hall aged 11, before training at London Studio Centre aged 16.
He made his West End debut in Jim Davidson's Sinderella at the Cambridge Theatre, before transferring to Blackpool Opera House.
Theatre/Tours: Oh Camille! (West End), Me and My Girl, Crazy For You, Salad Days, Little Shop of Horrors (UK Tour), The Wizard of Oz, Pinocchio (Westminster Theatre and UK Tour), Hello Jerry! – a tribute to Jerry Herman (Lichfield Garrick), Annie starring Su Pollard (UK and Kuala Lumpur, Malaysia), Day By The Sea (Royal Hippodrome, Eastbourne), Seaside Special and Let's Go Panto! staged by Alan Harding (Qdos Entertainment).
Regional: My Fair Lady, Annie (both with Bernie Nolan), A Bedfull of Foreigners, The Boyfriend, Oklahoma!, Seven Brides for Seven Brothers, also Les Follies de Paris at Swanson's, Jersey. Simon Directed/Choreographed The King and I at Bournemouth Pavilion Theatre.
A founder member of the West End Singers, Simon regularly appears as a Soloist in their acclaimed Songbooks in London and on UK National Tour.
Film/TV: Just Like a Woman with Julie Walters (Zenith), Sophia and Constance, Silent Witness (BBC), The Big and Bigger Breakfast (Channel 4) and CITV with Stephen Mulhern.
An established Concert, Cabaret and Jazz Performer, Simon has released three Solo CD's – Connections, Tomorrow and Believe in Christmas.
Most recent projects include: streamed and live concerts for the Royal Variety Charity, with a credit in the Royal Variety Performance programme, which Simon is very proud of. He was a guest on Times Radio and interviewed by Hayden Parker for The Panto Podcast.
Simon recorded the new title song for Circus Wonderland the UK's premier touring circus and choreographed their 2021 tour. Most recently he has been performing his new one-man show My Friends.
You may like to visit www.simonbashford.com and follow him on social media.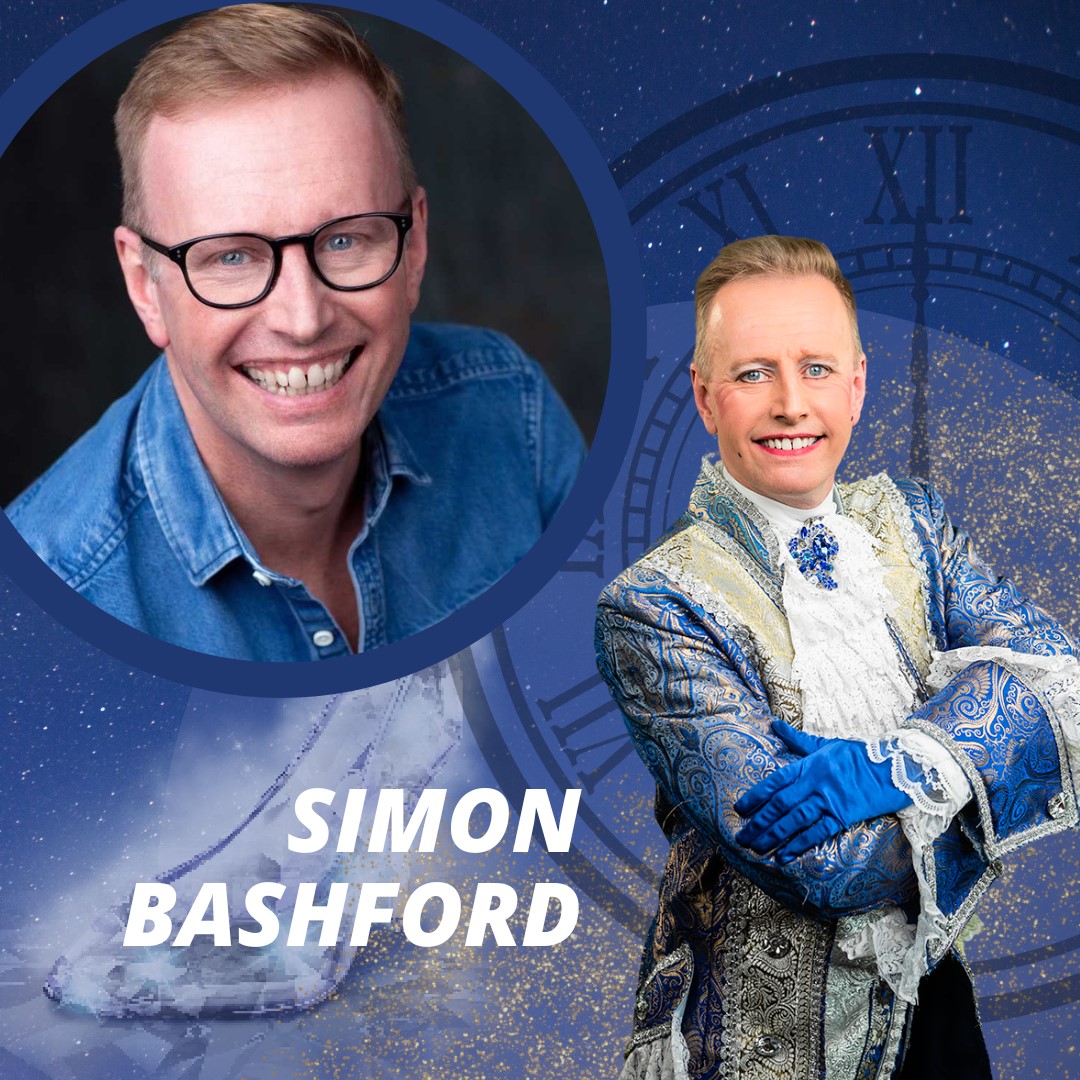 Phil Reid – Buttons
This is Phil's third consecutive year with PHA and he is pleased to be donning once again the famous blue waistcoat as he plays the role of Buttons, with his cheeky ways and playful shenanigans.
Phil is an award-winning comedian who has worked in the field of entertainment for over a decade.
Starting off as an actor, Phil has featured in TV commercials, as well as appeared in TV programmes, including Shameless and Hollyoaks.
He subsequently caught the bug of performing to live audiences and, taking his place on the comedy stage with his inventive solo act, has made audiences laugh in a wide range of theatres, holiday parks and hotels, and he has never looked back.
A pantomime regular, Phil is delighted to be in Redhill with PHA, having played Buttons in Cinderella and Muddles in Snow White and the Seven Dwarfs at Leas Cliff Hall, Folkestone. He previously played Buttons opposite Lesley Joseph in Cinderella at the Churchill Theatre, Bromley, in 2018.
You can follow Phil on all social media platforms…
Facebook  Phil Reid Comedy
Instagram  @phil_reid_comedy
TikTok  @philreidcomedy
Twitter  @philreidcomedy
Oliver Gray – Lavina (Lav)
Oliver trained at the Academy of Live and Recorded Arts (ALRA) in London. For his first professional role he squeezed into a dalek in Dr Who – The Ultimate Adventure. (Oliver is 6'3", so when you next see a dalek you will see how squeezed he was.)  He toured the UK as a millionaire playboy in The Tart and the Vicar's Wife and as Bottom in A Midsummer Night's Dream, and appeared in the West End as the Queen's butler and an evil giant in The BFG. In panto he has played everything from the Prince in Snow White and King Rat in Dick Whittington, to Buttons in Cinderella and Granny in Red Riding Hood.
Oliver has appeared in more episodes of The Bill than he can count. Thanks to the yearly letters he receives from HMRC, he is able to count to very high numbers. He was also in a commercial for toilet paper, and a few years ago was seen in bed at the bottom of an underwater studio in another commercial warning people to check their smoke alarms.
When not performing, Oliver directs touring shows for Wizard Theatre and The Father Christmas Experience at the Eden Project in Cornwall, and is on the boards of two Cornish theatre companies. He is also Artistic Director for the internationally acclaimed award-winning theatre company Illyria, having directed or written nearly 70 productions to date, all of which have toured the UK, with some performances in France, Germany, the Netherlands, Switzerland, Canada and the USA. His adaptations of The Sorcerer's Apprentice, The Three Musketeers, The Hound of the Baskervilles, Robin Hood, Ali Baba and the Forty Thieves!, Pride and Prejudice, The Adventures of Doctor Dolittle, and a rock opera of Frankenstein (to name but a few) have attracted five-star reviews all over the country and have been Critic's Choice in such diverse publications as Glasgow Herald, The List and Time Out.
Oliver and Dean first created Lav and Lou in 2009, and have now performed in 11 pantomime seasons as the irrepressible girls, winning the inaugural Great British Pantomime award for Best Ugly Sisters in 2017.
Dean Horner – Louisa (Lou)
Dean, who hails from Chelmsford in Essex, studied performing Arts in Bath and went on to study at East 15. He lives by the sea right next to Land's End, with fellow Ugly Oliver.
His theatre credits include Alan in Perfection (Cochrane Theatre), Dennis in Loot (Old Court Theatre), the son in Red, Black and Ignorant (Rondo Theatre), and Betty & Edward in Cloud Nine (Rondo Theatre). He likes to think that his preparation for Ugly Sister was complete when he performed the title role in Illyria's The Hound of the Baskervilles – yes, he played a ferocious old dog!
Dean tours London schools for Wizard Theatre, playing a drunken teenager (not bad at 44) and a game show host called Wavey Davey. He has to deliver loads of cheesy gags and has threatened to recycle each one in the pantomime.
In 2017 Dean and Oliver (Lav and Lou) won the prestigious award of Best Uglies presented on the night by one of their idols, Christopher Biggins.
Away from the stage, Dean works at the stunning Minack Theatre delivering Shakespearean workshops for primary and secondary schools. He has his own dress label: Frocks by Bean and creates everything from Elizabethan frocks to monkeys, but his true passion is making ladies (Lav and Lou included) feel good with bespoke couture dresses.
Dean and Louisa are thrilled to be spending the festive season in Redhill and snogging a prince or two. Ladies, lock up your husbands! We're coming to get 'em!
Follow the girls on twitter @LavandLou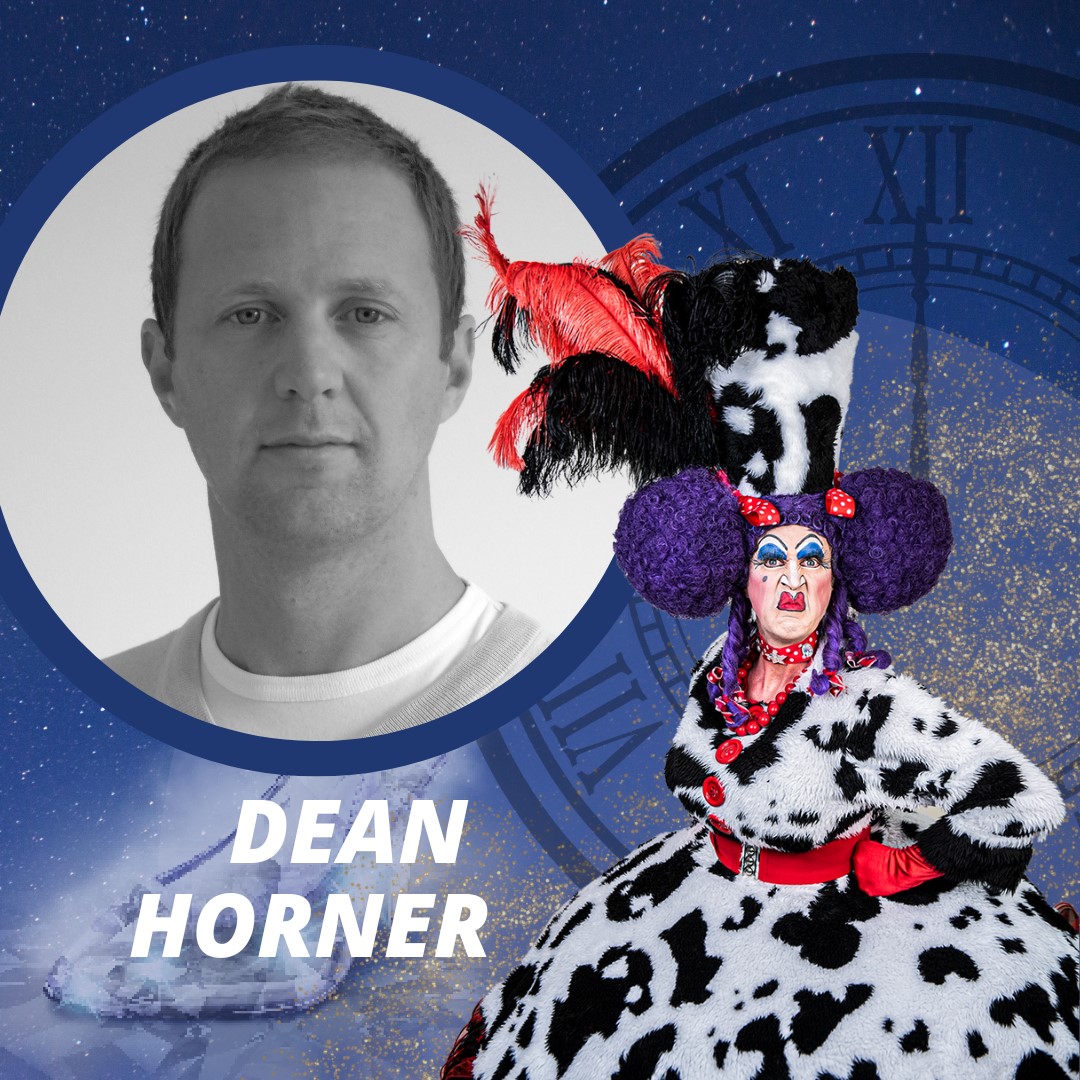 Elisha Ainsley – Cinderella
Elisha trained at Guildford School of Acting (GSA).
Elisha's most notable credit to date is originating the role of Rapunzel in Disney's original cast of Tangled – The Musical, working with Alan Menken and Glenn Slater to bring the animated movie to the stage. The channel of the show on YouTube has amassed over five million views.
Her theatre credits include Narcissa, the evil enchantress, in Beauty and the Beast (Theatre Royal, Wakefield), Anna in Frozen (Disney Cruise Line), Cinderella in Twice Charmed: An Original Twist on the Cinderella Story (Disney Cruise Line), Cruella De Ville in Villains Tonight (Disney Cruise Line), Amy March in Little Women (Union Theatre), Grease (Yvonne Arnaud Theatre) and Mimi in Rent (The Ivy Arts Centre). Elisha was Featured Vocalist & Dancer for Fresh Air Entertainment (tours), Suzy in ABBA Party (Yeadon Town Hall), and performed in The Devil's Advocate Musical, as Ariadne in The Water Babies and as Jennifer in Panto – The Musical (workshops).
Elisha's film and commercial credits include Serling Roquette (Superboy: Son of Tomorrow) and Muller Yoghurt. Her voiceover credits include Officer Trellsa (Warhammer 40K Videogame) and Lullaby Singer for Sleepiest Lullabies.
Elisha is delighted to be performing with PHA for the first time at the Harlequin Theatre here in Redhill. She hopes that you all have a wonderfully festive time!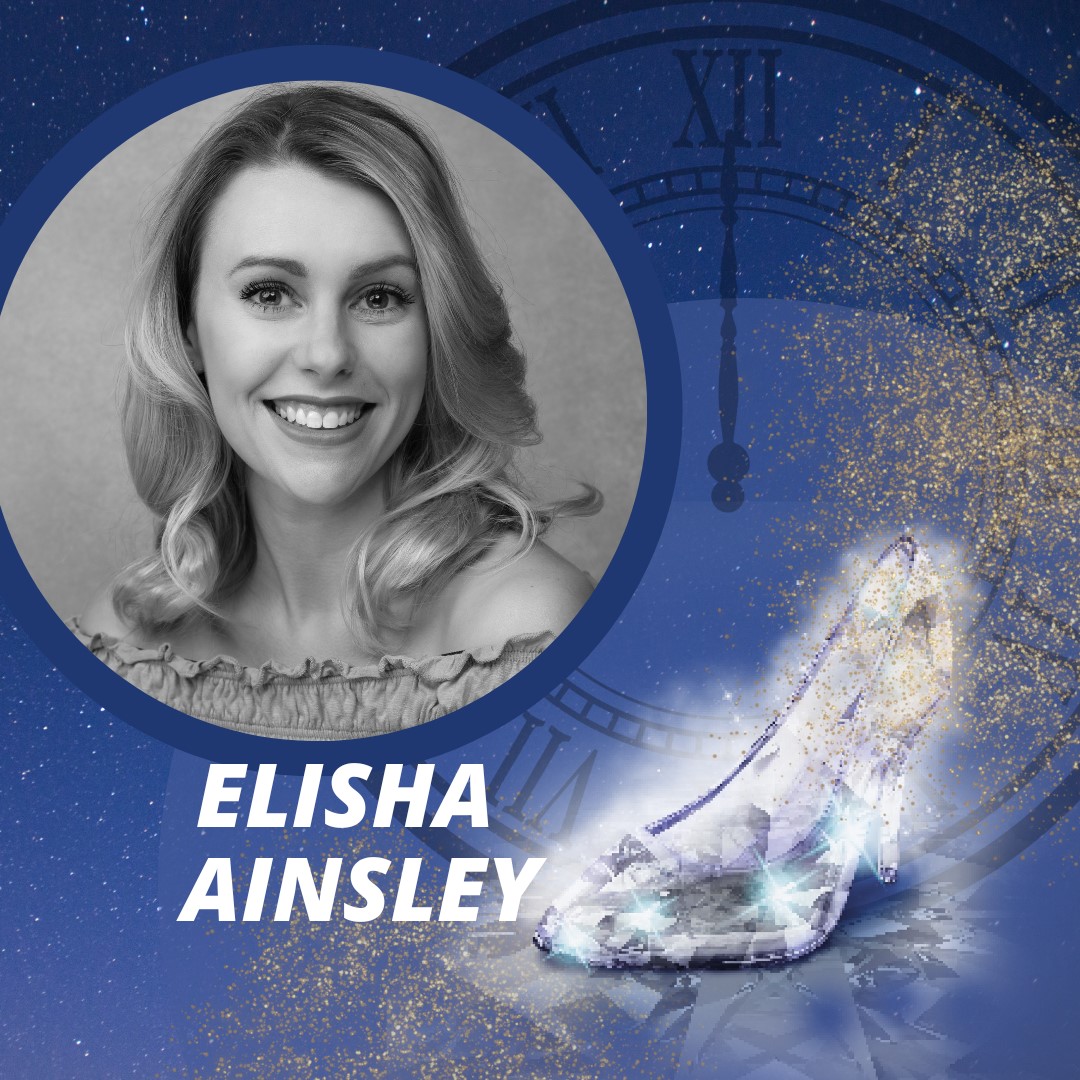 Lewis Burrage – Prince Charming
Lewis was a scholarship student at Italia Conti.
He played multiple leading roles during his training and was Head Boy from 2019-2020.
Since graduating, Lewis has toured the UK in two musical productions and has also appeared in the 50th anniversary concert of "Godspell".
Most recently, Lewis has been part of the onboard theatre company with Fred Olsen Cruise Lines, travelling the world while performing in a variety of exciting and extravagant productions.
While the shows at sea are over, the shows on land can now begin and Lewis is thrilled to be making his professional pantomime debut with PHA in Cinderella at the Harlequin Theatre.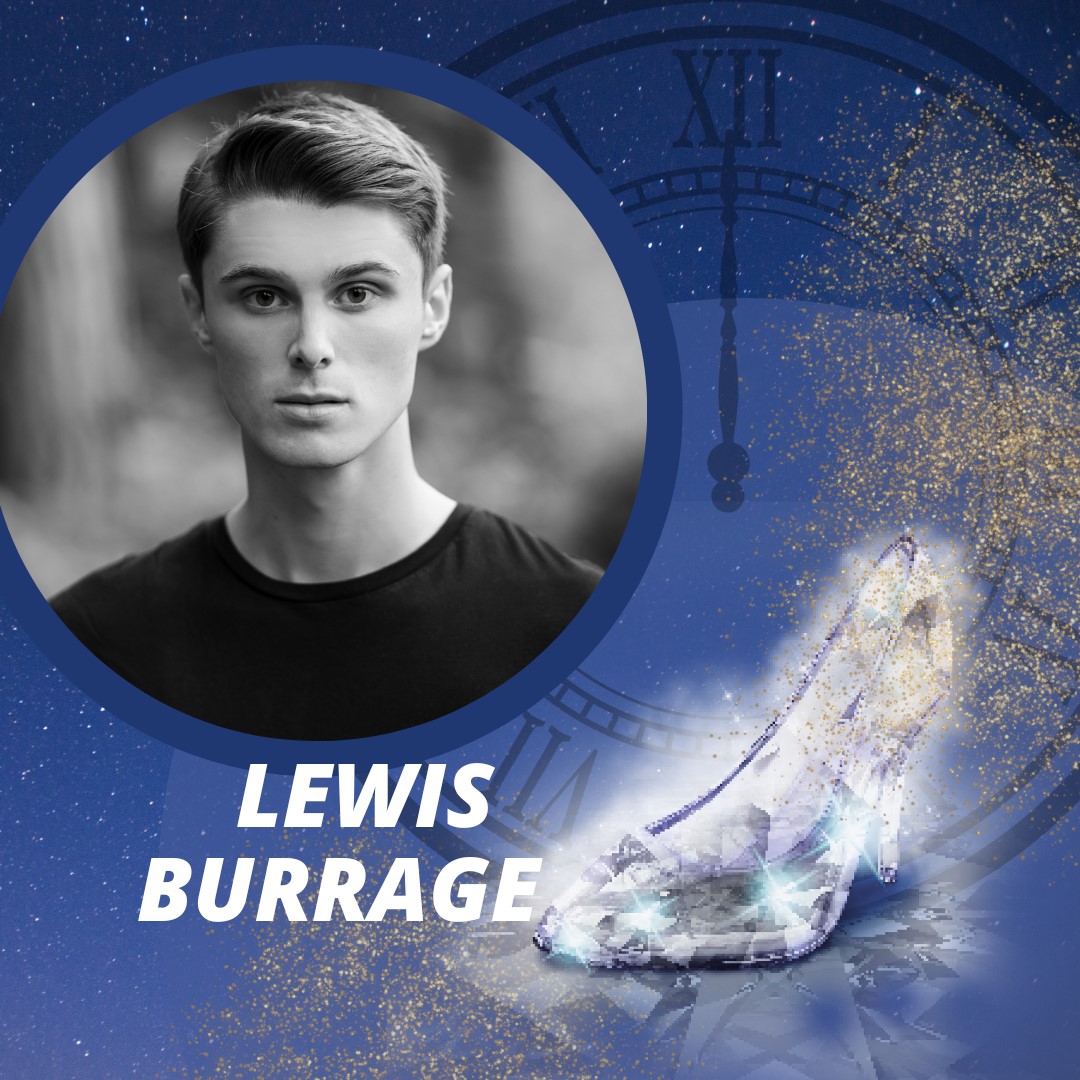 Alex Woolf – Choreographer/
Ensemble
Having started dancing from an early age, Alex trained in dance and musical theatre at the prestigious Laine Theatre Arts, London. Throughout his career Alex has worked alongside numerous stars of stage and screen, Britains Got Talent and Xfactor contestants, and has appeared on Sky 1's Got To Dance.
Alex is the current principal of Elsden Dance Company based in Southwater where he teaches ballet, tap, jazz and contemporary dance to 3-18year olds. His pupils have gone on to top London performing Arts colleges and they can be seen performing on cruise ships, Musicals and internationally for Disneyland Tokyo and Paris.
Cinderella will be Alex's 9th professional pantomime. Having previously recently appeared in Aladdin at the Pavilion Theatre Worthing, Jack and the Beanstalk at The Capitol Theatre, Horsham and Peter Pan at The Octagon Theatre, Yeovil, for Evolution Pantomimes.
Alex is thrilled to be part of the creative team for PHA's Cinderella this Christmas and hopes you all enjoy what will be a magical show!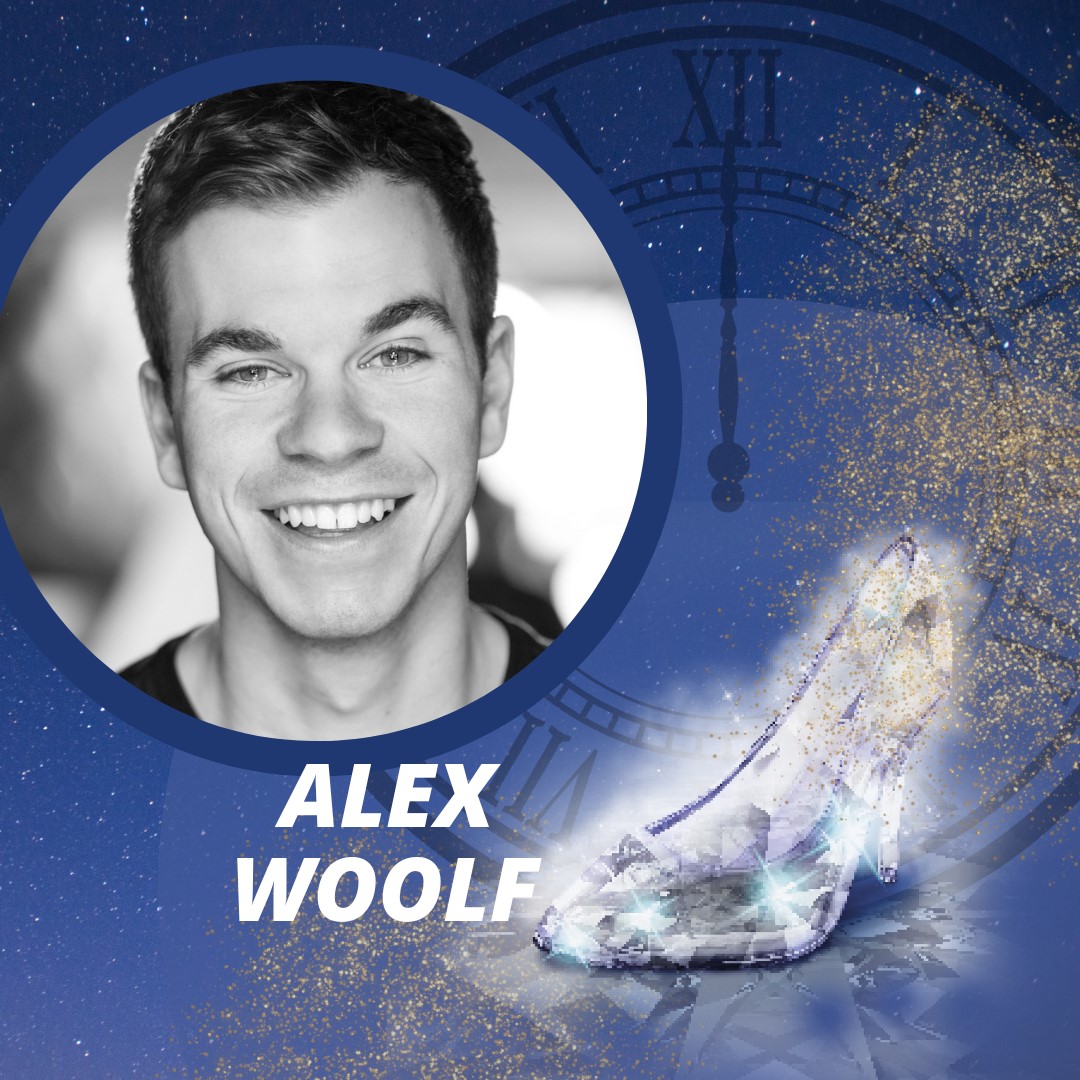 Emma Balderston – Ensemble
Emma is currently in her second year of training at Laine Theatre Arts.
Previous credits include "A Christmas Carol", "Cinderella" and "Alice in Wonderland" all at Derby Theatre and The Laine Show 2022 at Epsom Playhouse.
She is delighted to be making her professional pantomime debut with PHA at the Harlequin Theatre.
Elin Davis – Ensemble
Elin trained at Sylvia Young Theatre School. She is currently training at Laine Theatre Arts.
Previous credits include: Ludus in That Feeling/ Y Teimlad (National Youth Theatre Wales/ Theatr Clwyd) 2021. Sukie in The Witches of Eastwick and Prentis in Peter and the Starcatcher (Laine Theatre Arts).
She is delighted to be making her pantomime debut in this production of Cinderella.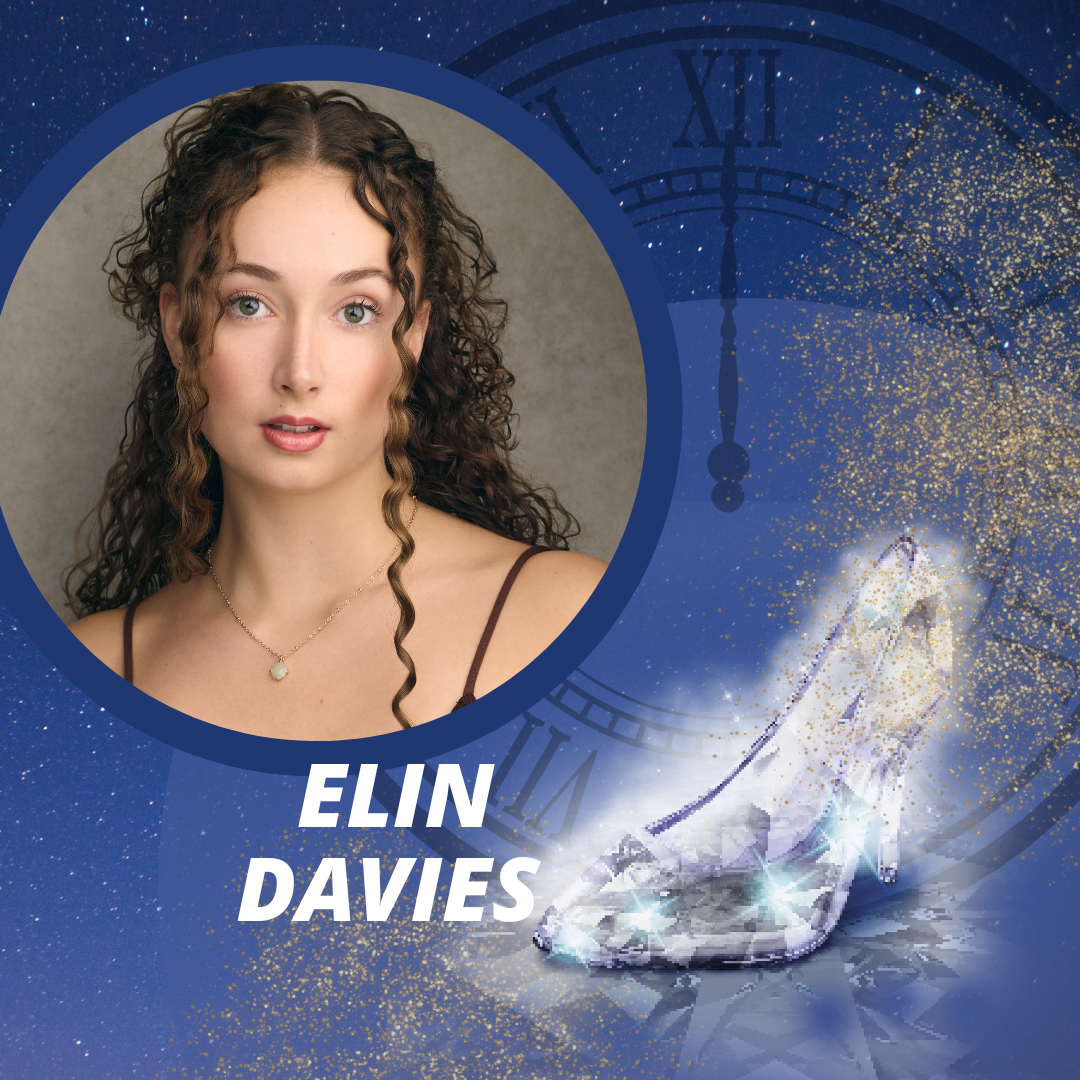 Kai Dawkins – Ensemble
Kai is currently in his second year of training for his Trinity Level 6 Diploma in Musical Theatre at Laine Theatre Arts.
Some of Kai's credits include playing the role of a school fighter in the movie 'The Kid Who Would Be King' (2019) and a school pupil in 'Four Weddings and A Funeral' the TV series. (2019.)
This is Kai's professional pantomime debut and he is pleased to be appearing with PHA in Cinderella here at the Harlequin Theatre.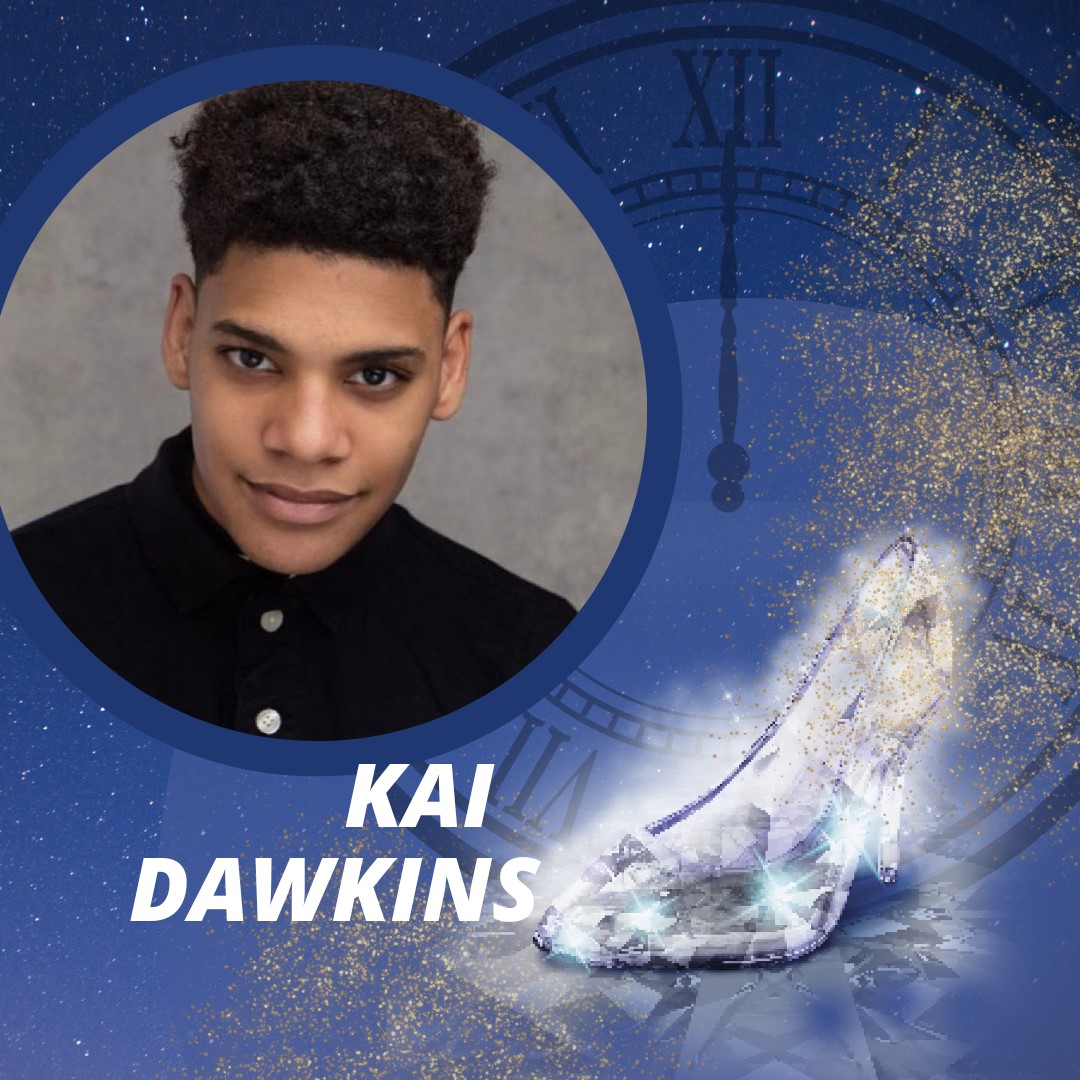 Francesca Sexton – Ensemble
Francesca graduated from Laine Theatre Arts in July 2022.
Her credits whilst training include: The Laine Show 2022 (Epsom Playhouse)
Francesca is excited to be making her pantomime debut with PHA in Cinderella here in Redhill.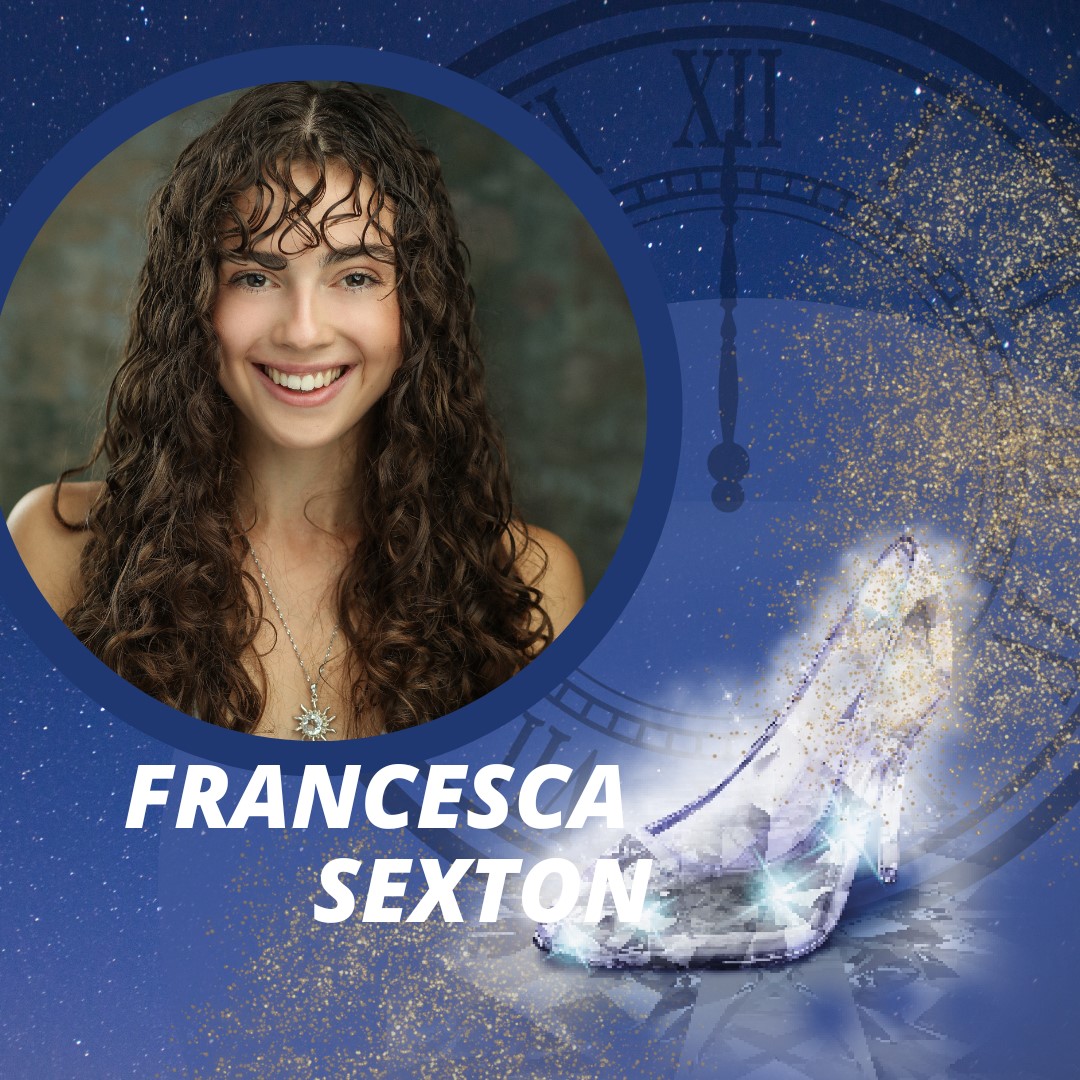 Maddie Waller – Ensemble
Maddie is currently training at Laine Theatre Arts.
Her credits whilst training include The Laine Show 2022 (Epsom Playhouse).
She is delighted to be making her pantomime debut with PHA in Cinderella here at the Harlequin Theatre.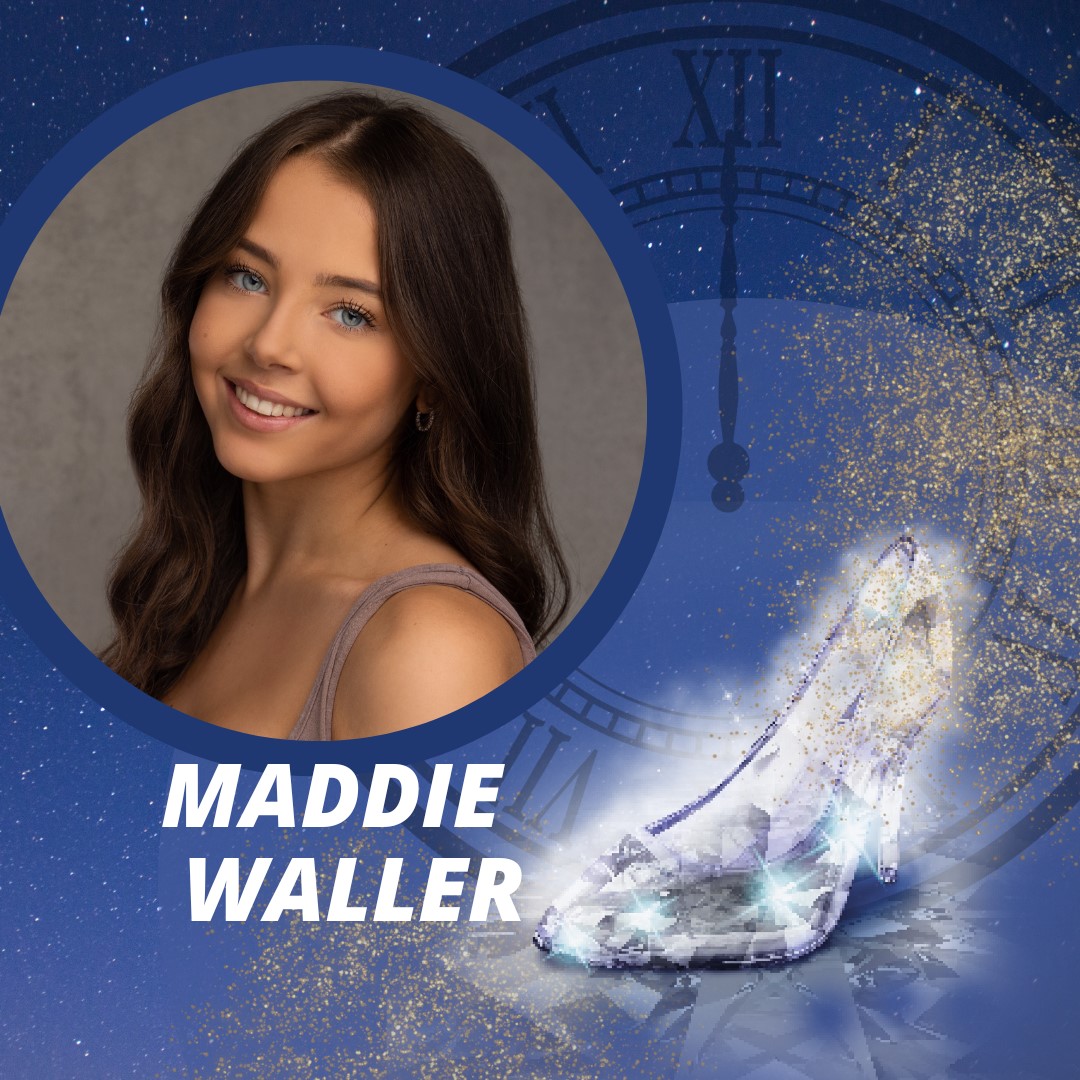 For the Cinderella Company
 Director – Andrew Lynford
Choreographer – Alex Woolf
Musical Director – Ashley Harvey
Company Stage Manager – Brian Sandford
Assistant Stage Manager – Kat Callow
Script – Nick George
Scenery Designer – Stephen Wilson
Scenery supplied by Scenic Pantomimes
Costumes designed and created by Eve Wilkinson
Wardrobe Supervisor – Larissa Gray
Children & Chaperone Co-Ordinator – Katherine Mordecai-Woolf
For Paul Holman Associates
Directors – Paul Holman & John Ogle
Associate Producer – Nick George
PR & Marketing Manager – Ali Cook
Technical Production Manager – Dave North
Production Secretary – Matthew Hough
Musical Supervisor – Michael Lovelock
Driver (Costumes & Properties) – Ben Humphrys
Costume Designer – Eve Wilkinson
Costume Co-Ordinator – Jill Lewis
Financial Consultant – Simon Dent