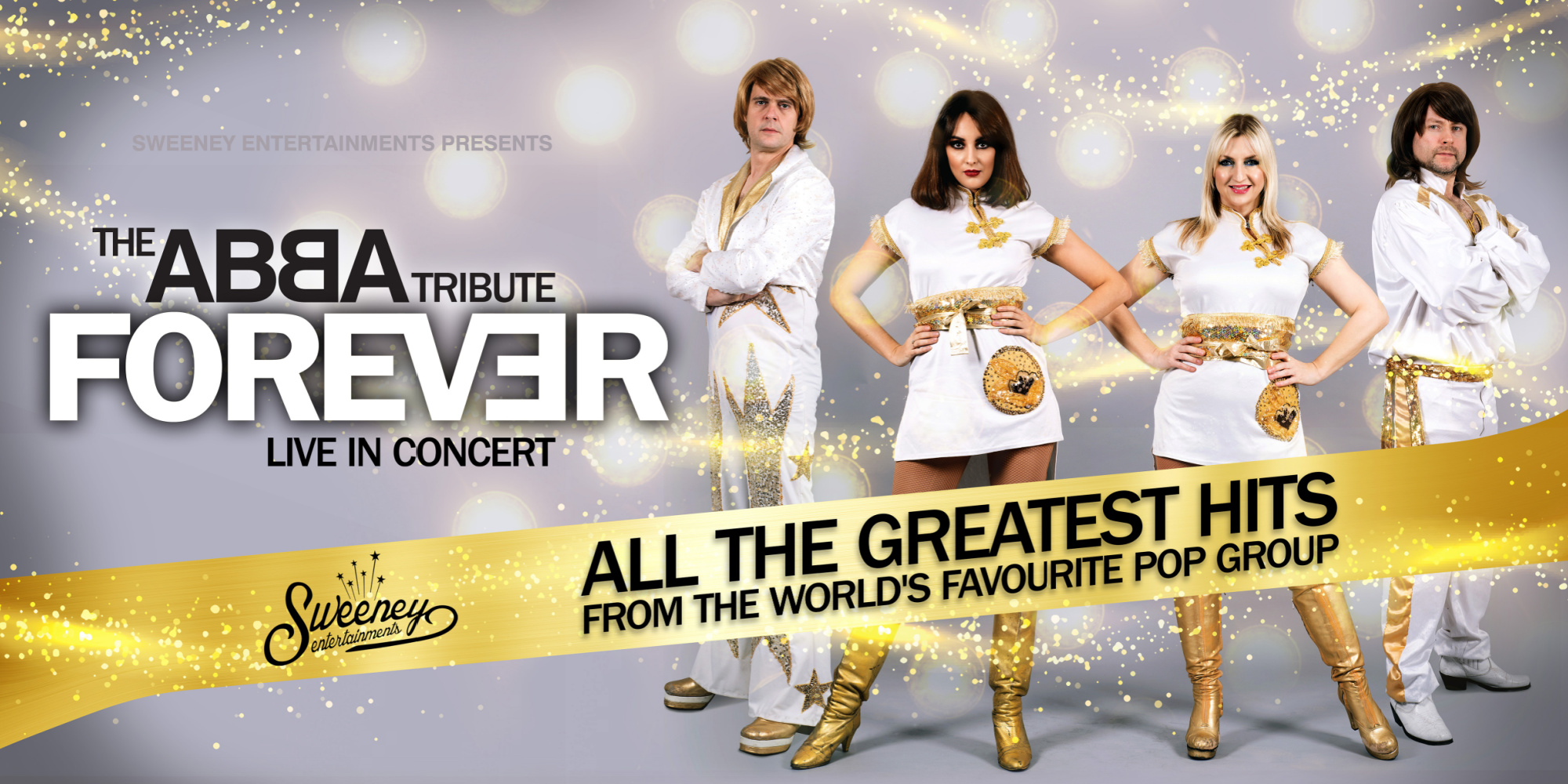 ABBA Forever
A superb recreation of possibly the world's greatest pop group.
The unique Abba look and sound is replicated with an incredible attention to detail as the beautiful lyrics penned by Benny and Bjorn are sung in wonderful harmony by all seven performers on stage. Two outstanding Abba girls complete the line-up, adding the essential glitz and glamour to a well-polished and gently humorous show.
Dynamic non-stop choreography, stunning visuals, top-class musicianship and an ALL-LIVE performance ensures that the ABBA Forever tribute show captivates audiences from the opening refrain to the final sing-along chorus of this spectacular show!
Friday 3 March 2023 at 7.30pm
2 hours 20 minutes with interval