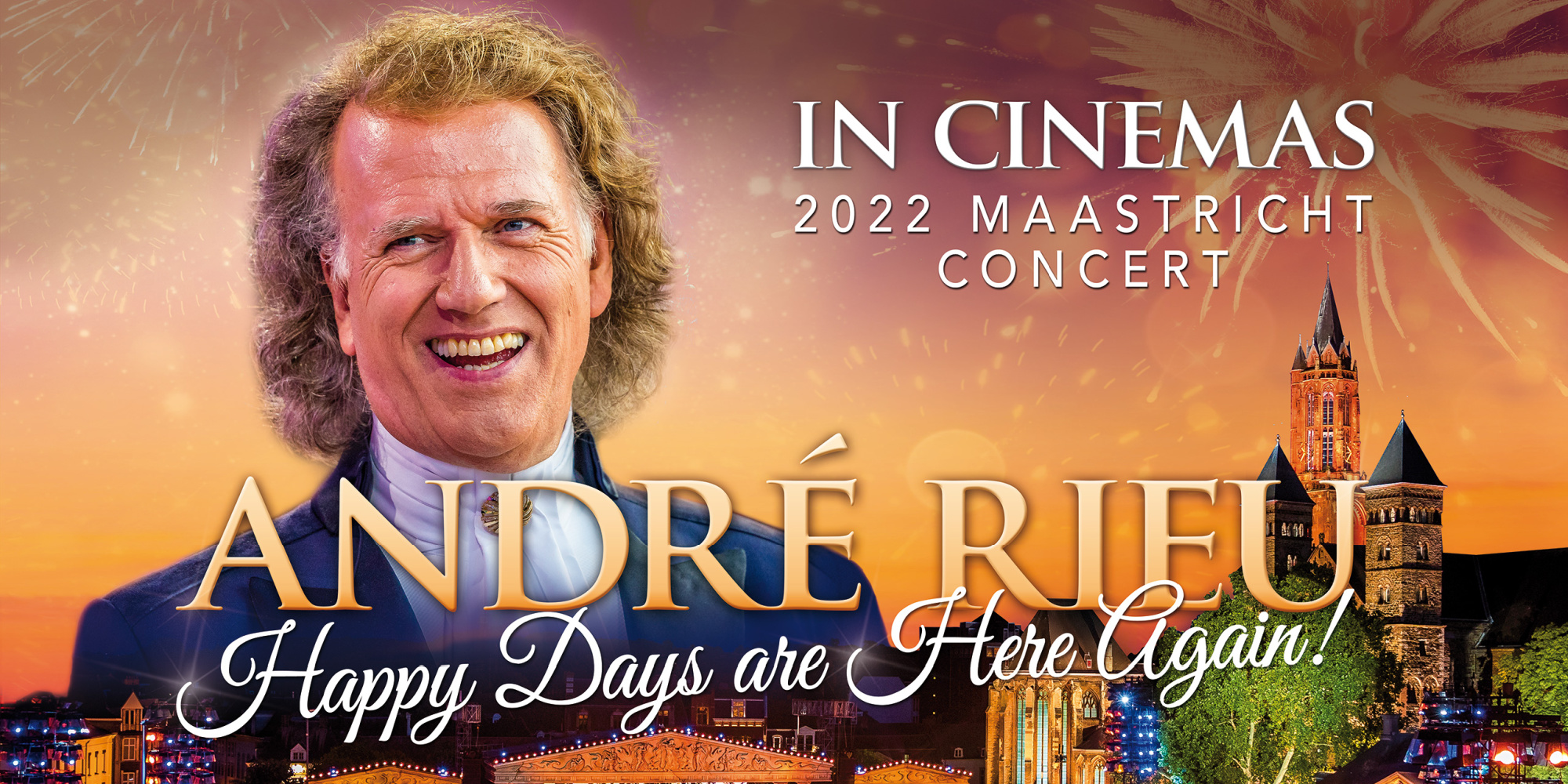 André Rieu - Happy Days Are Here Again!
The wait is over!
They say absence makes the heart grow fonder and André's first summer concert in over 2 years will be a magical experience for everyone to enjoy.
Maestro André Rieu is performing from his hometown of Maastricht once again.
The concert will be a jolly and captivating summer event on the iconic Vrijthof square, featuring popular feel-good classics, show-tunes, and of course, joyous waltzes. Together with the wonderful Johann Strauss Orchestra and very special guests.
We are proud to present André's brand-new summer concert – Happy Days are Here Again!
To view all performance dates and times, click the book now button.
Saturday 27 August - Thursday 01 September 2022
Standard £17, Concession £15