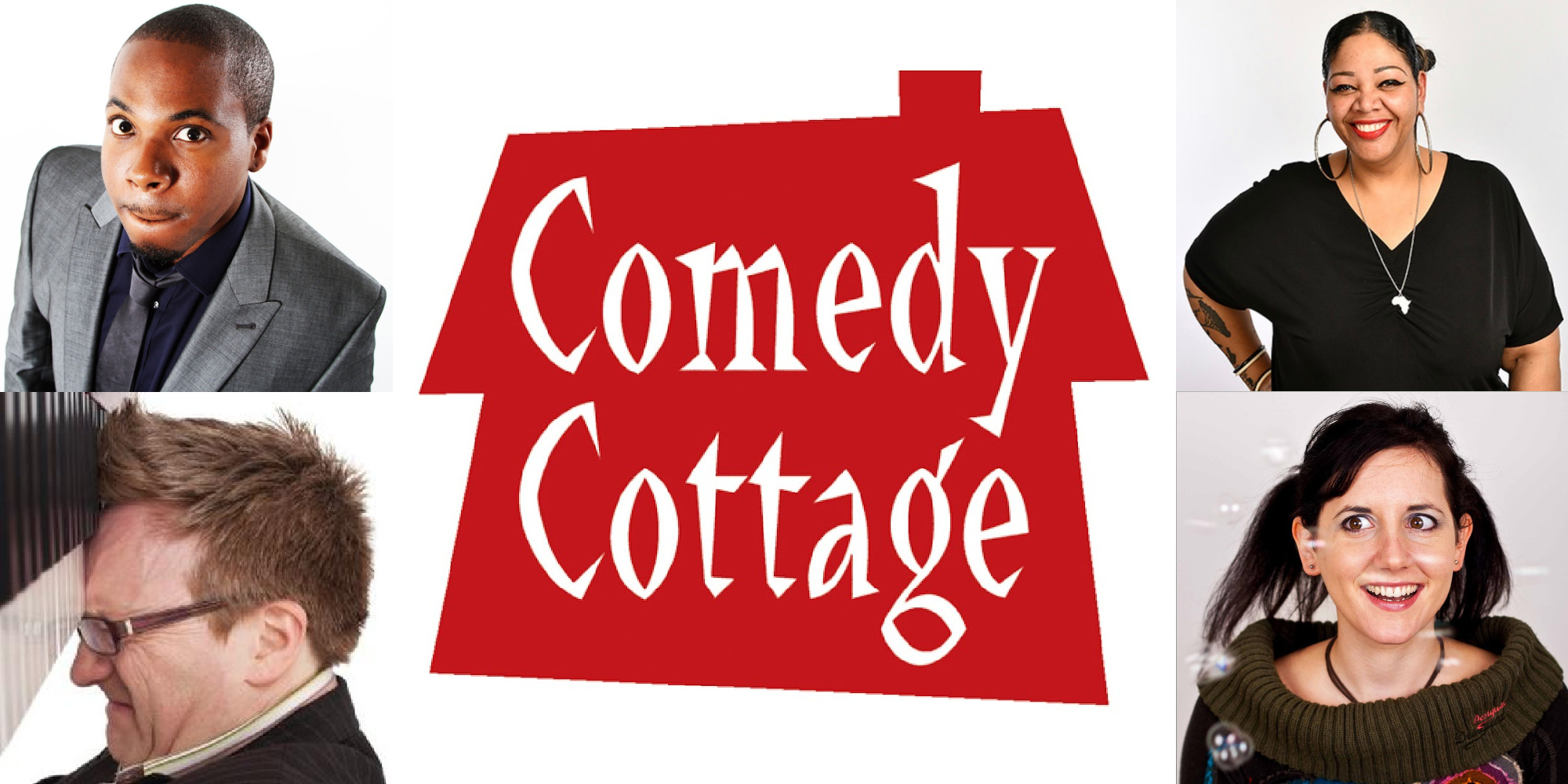 Comedy Cottage: February
Your award-winning local community comedy club!
February is heart awareness month and all affairs of the heart which means it's time for our annual anti-Valentine's show in aid of the British Heart Foundation.
Top TV circuit and international comedians perform alongside rising stars. We always aim for a smorgasbord of a line-up, offering something for everyone. The Cottage prides itself in consistently booking the most diverse line-ups on the UK comedy circuit.
Your hearts will burst for joy at the awesome line-up we have for you this month! House tunes from our resident maestro Pete Dennis.
Marlon Davis
Marlon's recent TV appearances include BBC's Live At The Apollo and Comedy Central's Comedy Store Live. He has supported Kevin Bridges, Michael McIntyre and Alan Carr on tour and is performing at venues all over the UK. Marlon's act is inspired by his upbringing, exploring urban Britain and tackling its social issues with skillful characterisations.
"Bursts on to the stage like a breath of fresh air, with impish grin, boyish enthusiasm and an effortlessly open, confident style"   Chortle
with support from…
Kate Smurthwaite
Winner of Three Weeks Editor's Choice Award – Finalist in SitCom Mission competition
Kate performs stand-up comedy all over the UK and internationally. She has appeared as a panelist on Question Time, This Morning, Sky News, Woman's Hour and Newsnight. Kate has also written for Have I Got News For You and BBC3's BAFTA-winning The Revolution Will Be Televised.
"One of the finest, most engaging storytellers I have ever seen"   The Scotsman
Ben Champion
You Must Be Joking Finalist – So You Think You're Funny Semi-Finalist – Musical Comedy Awards Semi-Finalist
"Smart, funny and awesome in equal measure"   Fringe Guru
Alice Frick
Funny Women Finalist
Alice is an Austrian comedian who has performed internationally. She moved to London to film her sitcom 'What the Frick?!' Her latest comedy solo show is called 'A Frickin' Crazy Year'.
"Witty and refreshingly spontaneous"   Austrian News
Arielle Souma
NATYS (Hackney empire) Finalist – So You Think You're Funny Finalist
"Totally unabashed. Riotously funny"   Brighton Hub
Sajeela Kershi (MC)
Multi-award-winning comedian and writer. Seen and heard on TV and Radio.
"Incidental digressions, sharpness of wit and ad libbing in her Joanna Lumley cut-glass vowels will be more than worth it"   The Stage
Friday 25 February 2022 at 8:00pm
2 hours 30 minutes with interval