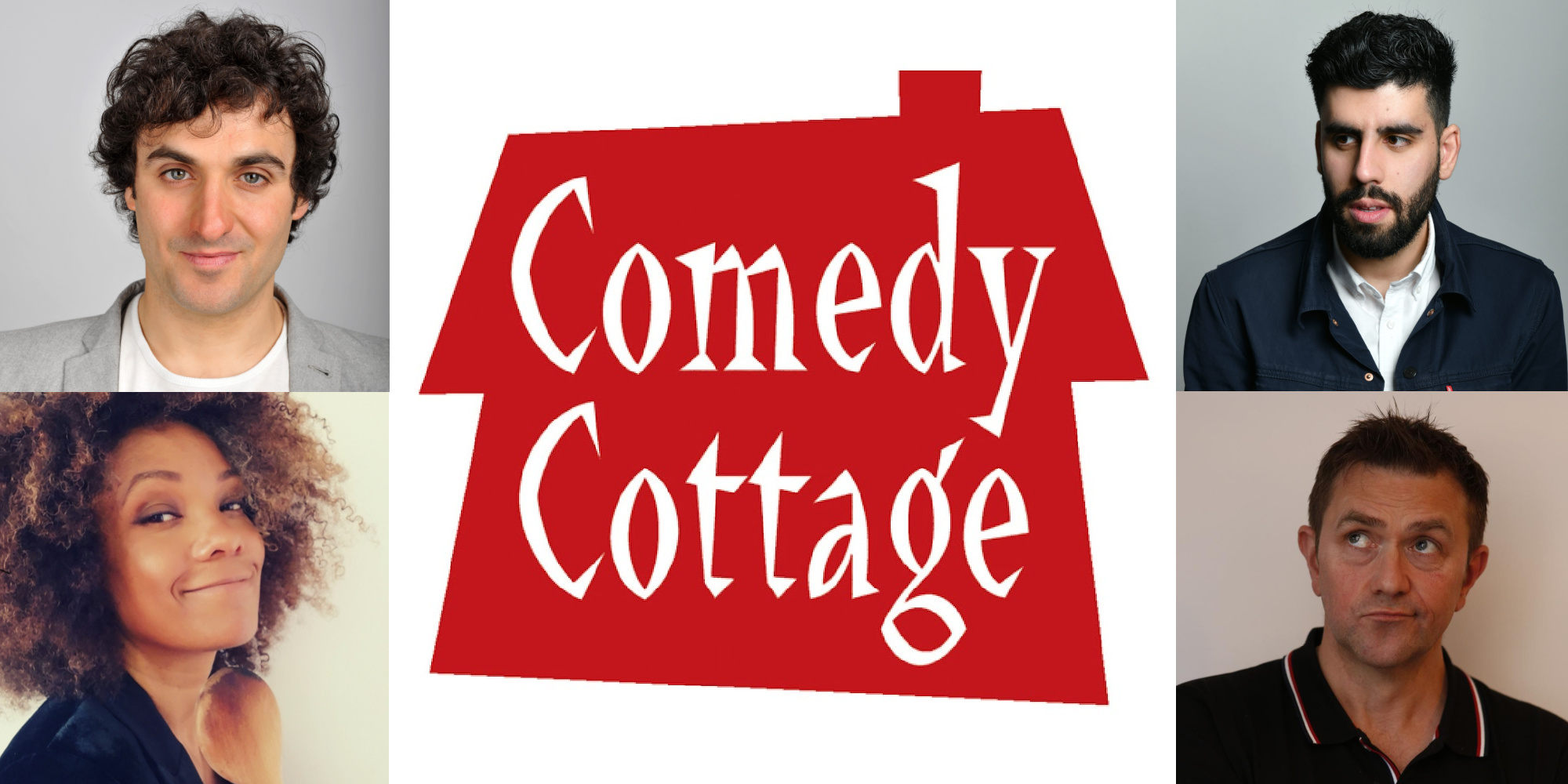 Comedy Cottage: January
Your award-winning local community comedy club!
A new year with new shows at the Cottage! We collect for a different charity that's close to our hearts at every show.
Top TV circuit and international comedians perform alongside rising stars. We always aim for a smorgasbord of a line-up, offering something for everyone. The Cottage prides itself in consistently booking the most diverse line-ups on the UK comedy circuit.
House tunes from our resident maestro Pete Dennis. This month's collection is for Forgotten Women, a small charity run by women for women, delivering safe aid and more.
Another fantastic line-up this month, we welcome back one of our Cottage audience faves; the one, the only, the popular and lovable…
Patrick Monahan
ITV Show Me the Funny Winner – ITV Take the Mic Winner
Patrick blends a high-energy comedy style with hilarious and engaging topical and observational material. Known for working a room, Patrick is adored by his audiences with whom he makes an effortless connection! Due to his extremely clean and highly accessible material, Patrick has developed a solid footing on both the international and UK comedy circuits.
"This gifted livewire commands the stage with a mix of wit and force of personality"   Evening Standard
"Lovable stuff"   The Independent
with support from…
Craig Deeley
C4 You Thing You're Funny Finalist
Craig is a Brummie and experienced stand-up, stage actor and improvisation performer with a repertoire of anecdotal observational comedy and one-liner gags. Craig's Twitter followers love his pithy one-liners!
"His set was over far too quickly"   BBC
Malinda Mukuma
Philosopher. Healer. Sage. Spreading love and wisdom all over the audience, like a hot Mother Teresa. Malinda is on a mission to heal the world one basic b!tch at a time.
Adam Coumass
As heard on the BBC… Adam hosted the prestigious AAA Stand Up show at the Underbelly during the Edinburgh Fringe 2019 and came Runner Up in the NATYs Award 2020.
"Domineering presence, with a taut, muscular delivery"   Chortle
Cecilia Delatori
Musical comedy from this live wire comedian is creating waves on the comedy and cabaret circuits.
"Inventive comic songs that blend astute observation with downright silliness"   Three Weeks
Sajeela Kershi (MC)
Award-winning comedian and writer.
"Smart funny with a mischievous glint"   The Times
Friday 28 January 2022 at 8:00pm
2 hours 30 minutes with interval