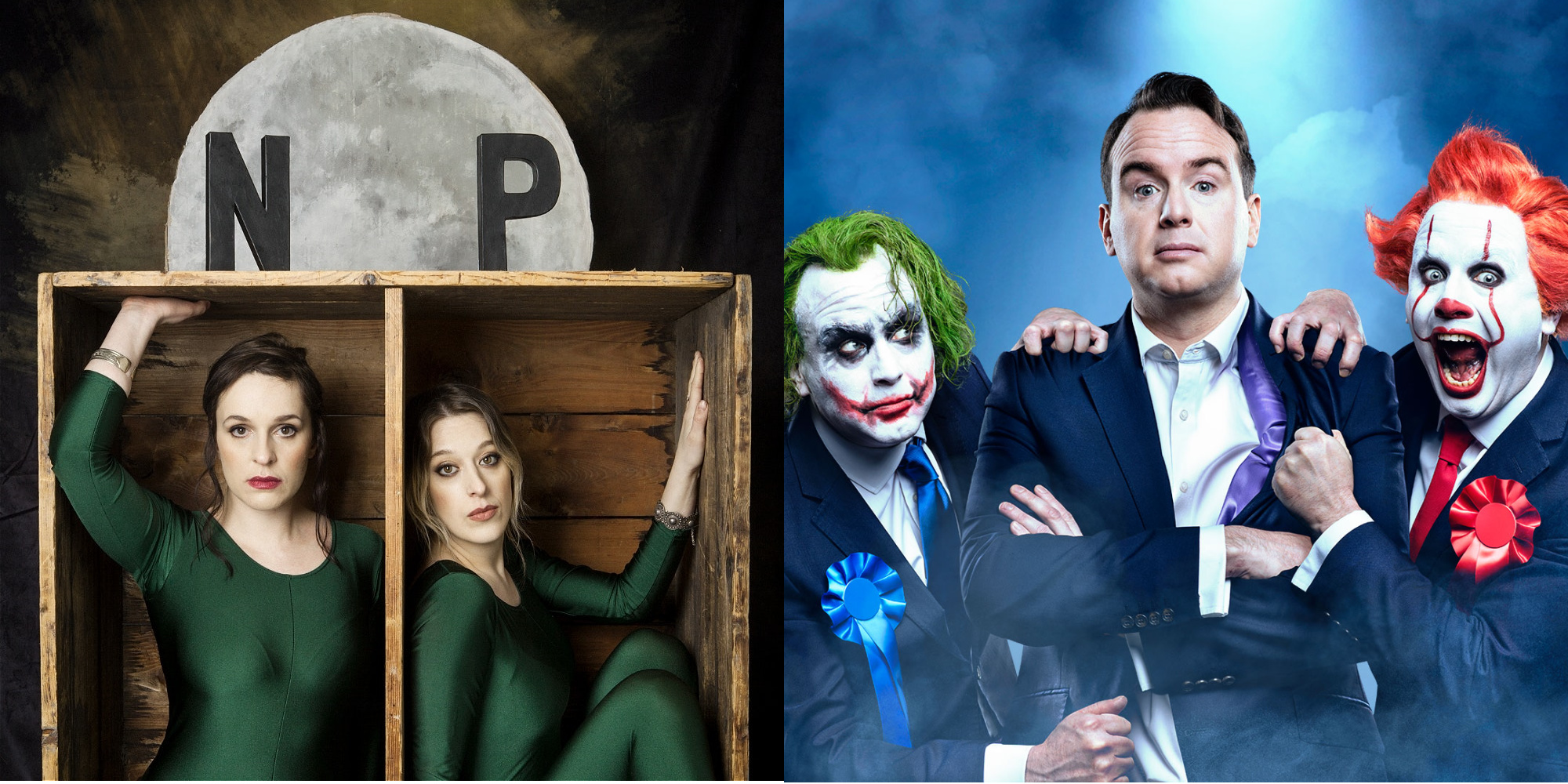 Edinburgh Previews: Norris and Parker + Matt Forde
Edinburgh Festival Previews. Work in progress.
Norris and Parker: Sirens
Let Piscean comedy duo Norris and Parker lure you into their fever dream for a surreal hour of wild, nautical madness.
Debauched sketch comedy for lovers of the strange, the sordid, the musical and the dark. ★★★★   Guardian.
★★★★ Chortle.co.uk             ★★★★ Telegraph
★★★★★ EdFestMag.com    ★★★★ BroadwayBaby.com
★★★★ ThreeWeeks              ★★★★★ FunnyWomen.com
★★★★ List                                  ★★★★ Skinny
Matt Forde: Clowns To The Left Of Me, Jokers To The Right
There are wallies everywhere and half of them are running the country. The other half are trying to. Matt Forde (Spitting Image, Have I Got News For You, The Last Leg, The Royal Variety Performance) lashes out right, left and centre. And chucks in some funny voices.
"Our foremost satirical stand-up…Whatever your politics, you'll find excellence here" ★★★★ Stephen Armstrong, The Sunday Times
"Possibly the best political comedy show on the Fringe" ★★★★★ Dominic Cavendish, The Telegraph
"Forde is as gratifyingly sane as comedians come… smart, funny ideas" ★★★★ Dominic Maxwell, The Times
Sunday 24 July 2022 at 8pm
See all 4 Edinburgh preview shows for £30
2 x 1 hour sets plus 20 minute interval