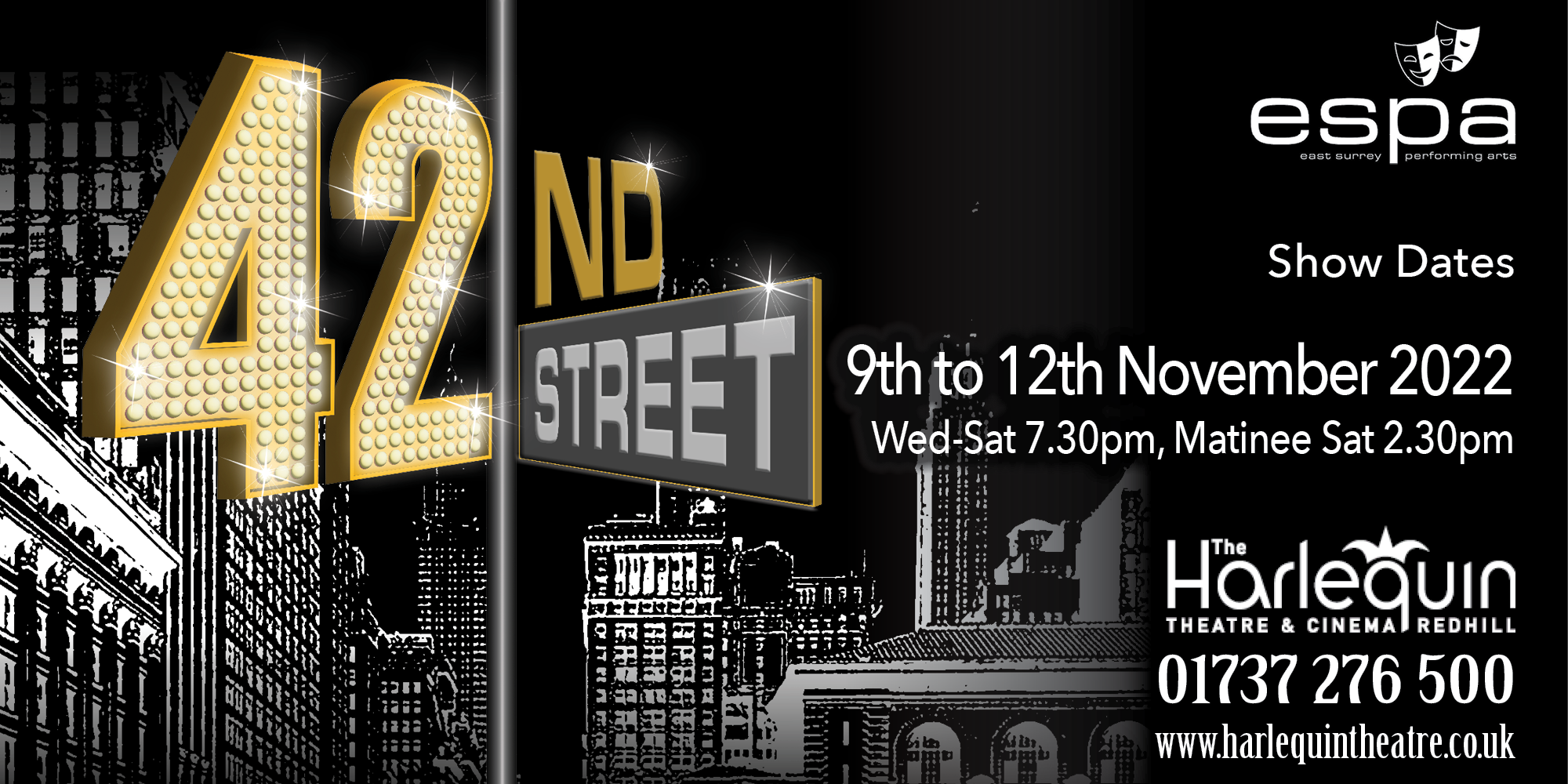 ESPA presents 42nd Street
East Surrey Performing Arts
 "Get out your tap shoes, Frances. Julian Marsh is doing a show!"
As the curtain half-rises on dozens of legs in clear, energetic taps it is clear that no other show can possibly claim such hopeful homage to good old-fashioned entertainment as 42nd Street.  The quintessential backstage musical based on the classic Warner Brothers movie of 1933, 42nd Street has raised the spirits of generations and sent them away with a spring in their step.
 The classic Warren & Dubin score boasts such show-stoppers such as You're Getting to be a Habit with Me, We're in the Money, Dames, Shuffle off to Buffalo, I Only Have Eyes for You, Lullaby of Broadway and, of course, 42nd Street. 
"You're going out there a youngster…but you're going to come back a star!"
To view all performance dates and times, click the book now button.
Wednesday 9 - Saturday 12 November 2022
£18 - £21 depending on show