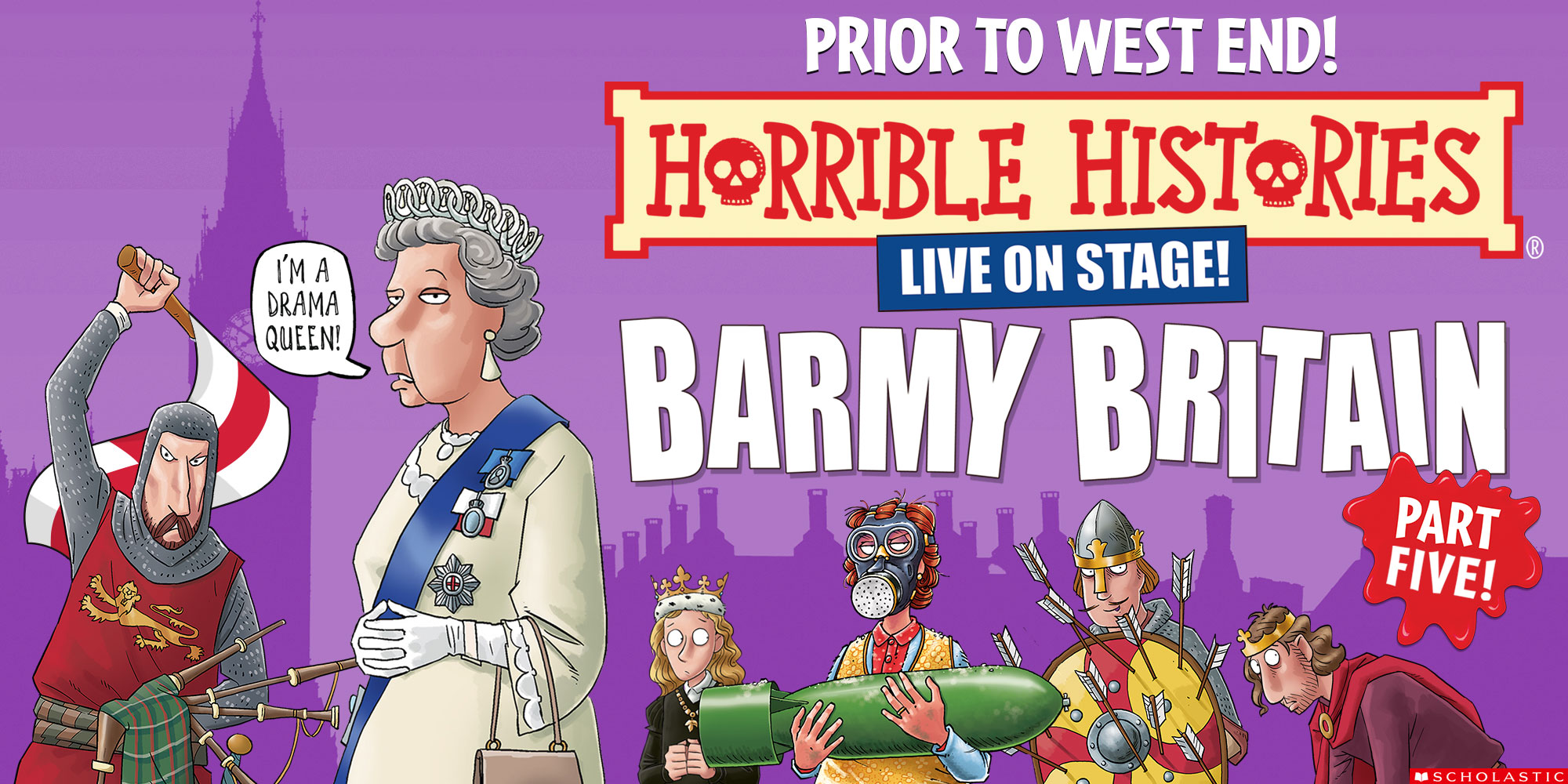 Horrible Histories: Barmy Britain Part Five!
We all want to meet people from history. The trouble is everyone is dead!
So BARMY BRITAIN is back with a brand new show full of crazy new characters and rude new rulers from Britain's barmy past!
Will you be conquered by King William? Will you sink or swim with King Henry I? Will Thomas Becket get the chop? Go house hunting with King Henry VIII! Join the gorgeous Georgians as they take over England! Break into Buckingham Palace and hide from the Queen! Watch out for the witch of World War Two!
Britain's favourite history show comes to Redhill with this brand new production prior to its West End run, so book now for the best seats in the house!
It's history with the nasty bits left in!
Socially distanced show
Friday 16 - Sunday 18 July 2021
Standard £18.50, Concession £16.50, Family £62.00