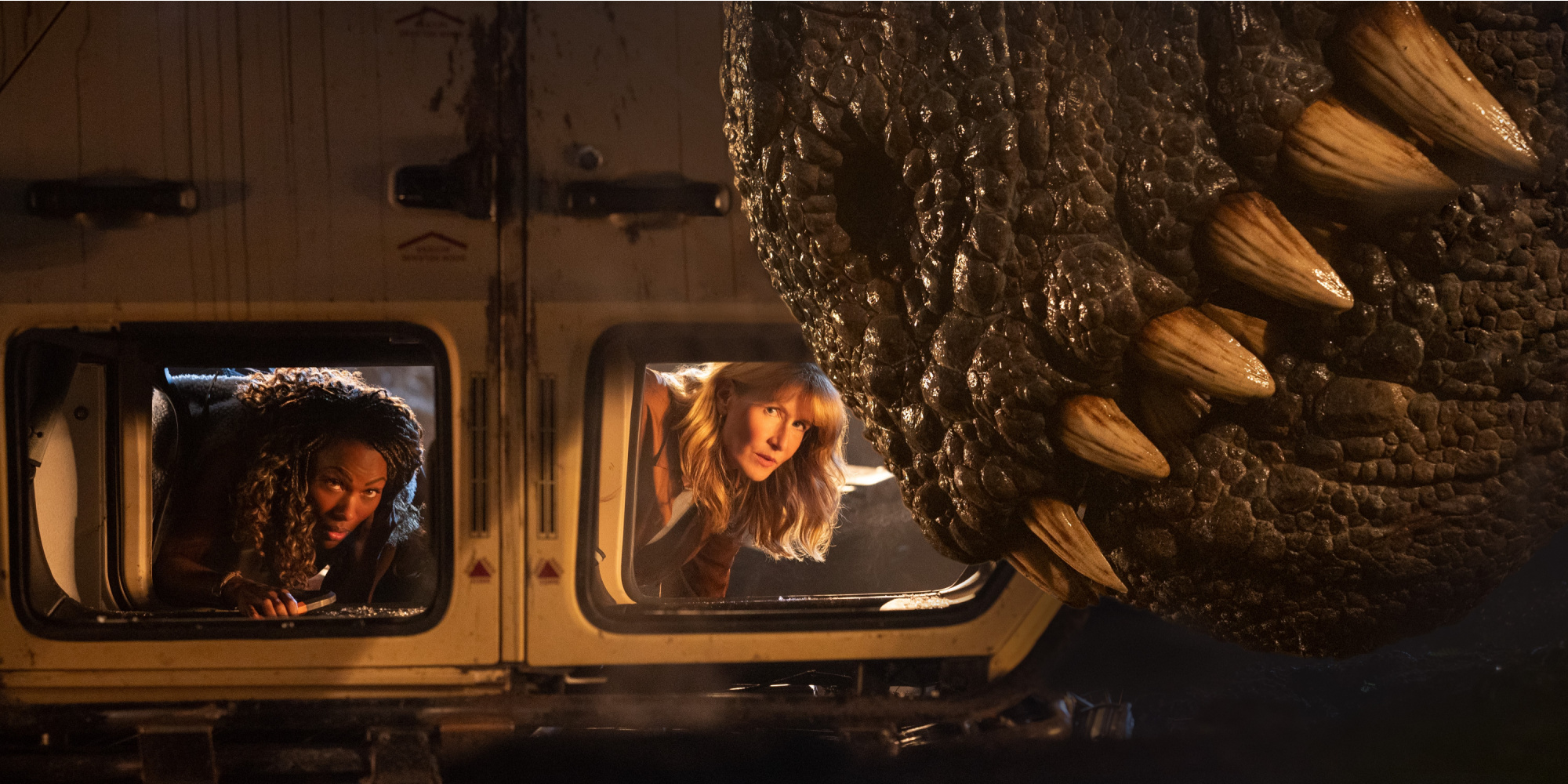 Jurassic World Dominion
The epic conclusion to the Jurassic era.
Two generations unite for the first time. Chris Pratt and Bryce Dallas Howard are joined by Oscar®-winner Laura Dern, Jeff Goldblum and Sam Neill in Jurassic World Dominion, a bold, timely and breath-taking new adventure that spans the globe.
Dominion takes place four years after Isla Nublar has been destroyed. Dinosaurs now live—and hunt—alongside humans all over the world. This fragile balance will reshape the future and determine, once and for all, whether human beings are to remain the apex predators on a planet they now share with history's most fearsome creatures.
Jurassic World Dominion propels the $5 billion+ franchise into daring, uncharted territory, featuring never-seen dinosaurs, breakneck action and astonishing new visual effects.
To view all performance dates and times, click the book now button.
Thursday 8 - Friday 14 July 2022
Standard £9.50, Concession £8.50
£7 all day Mon & Tue + weekday mornings
Relaxed (Autism friendly), Subtitled, Socially distanced, Baby Club
Chris Pratt, Bryce Dallas Howard, Laura Dern, Jeff Goldblum and Sam Neill