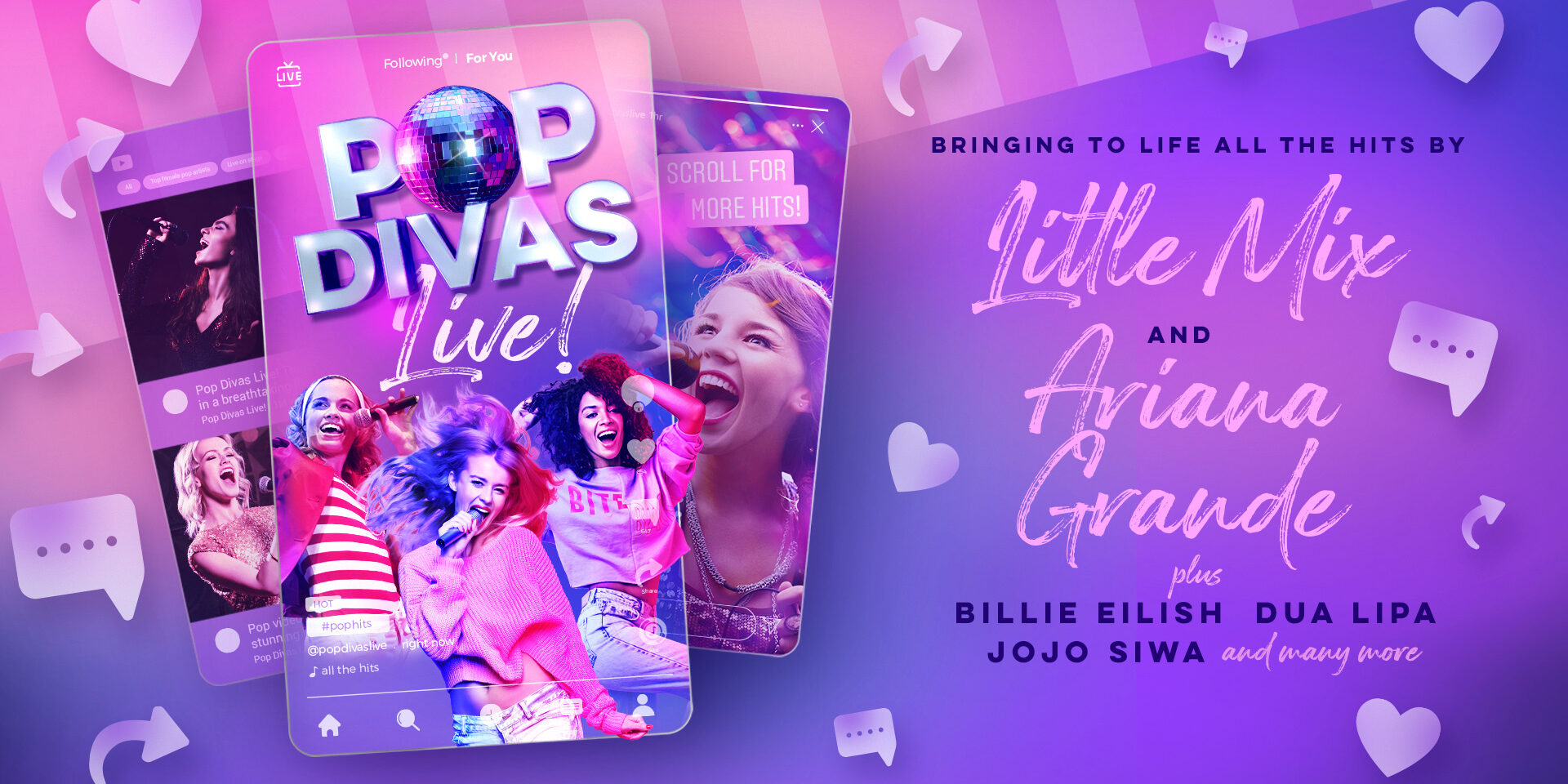 Pop Divas Live!
The UK's Number 1 pop concert experience.
Pop Divas Live features tributes to all your favourite female pop stars, on the same stage, for the first time ever!
Take a break from your mobiles and iPads and enjoy all the best acts from the social media generation, live and on stage – the way it should be!
The UK's Number 1 girl band Little Mix kick off the show, followed by Ariana Grande, Taylor Swift, Katy Perry, Billie Eilish, Dua Lipa, JoJo Siwa and more for 2 hours of non-stop hits.
Whether you're a mum or dad who listens on the radio or a little diva who watches on a tablet, we guarantee you'll love every tune! There's even a chance for four lucky little divas to join the stars LIVE ON STAGE!
It doesn't matter if you're 4 or 64, don't miss Pop Divas Live!
Tuesday 31 May 2022 at 6pm