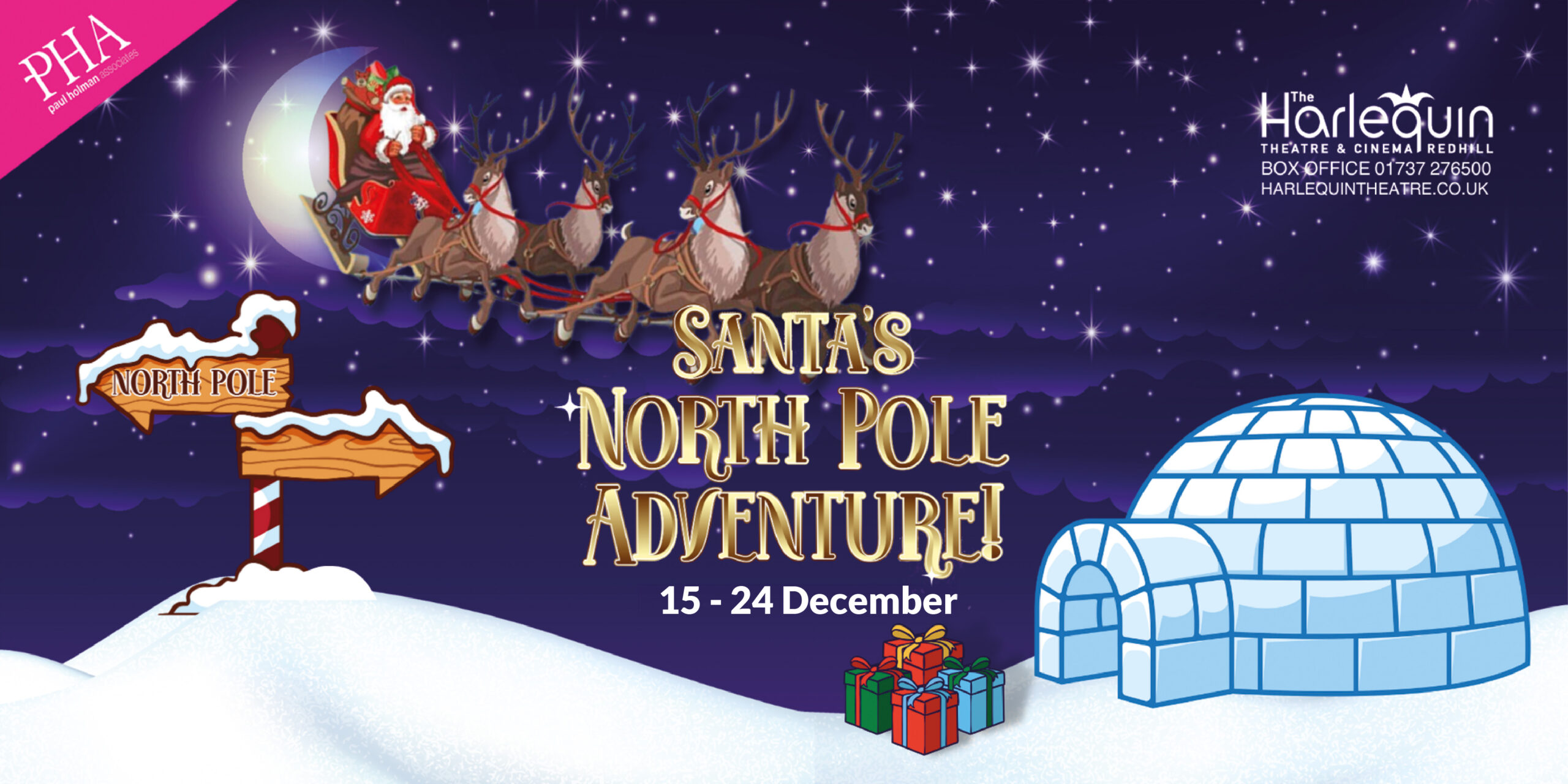 Santa's North Pole Adventure
An enchanting adventure for 2-8 year olds
New Location: Harlequin Pop Up, The Belfry Shopping Centre
With the most magical night of the year fast approaching, we join Santa and his elves at the North Pole for a seasonal story of fun, laughter and audience participation. With many of your favourite Christmas songs included, come and see if you can help Santa in his Christmas preparations. Look out for Rudolph and the dancing polar bear!
*Seating is all at one level, not tiered*
Starring Santa Claus, Mrs Claus, Daisy and Bernard the Elves with guest appearances from Rudolph the reindeer and Snowy the polar bear. The action takes place at the North Pole in the build up to Christmas Eve.
Mrs Claus runs the Elf and Safety classes for elves. To be a good elf and to graduate to being one of Santa's helpers you need the following skills:
Remember to do what Santa tells you do
Be an expert gift packer and stacker
Make over 100 games and toys
Look after reindeer
Walk on tip toes
And look after the Magic of Christmas.
This Christmas Bernard the elf takes control of the sleigh while Santa is having a nap but he doesn't really know how to drive it and the Magic of Christmas, which is kept in a cylinder, falls out of the sleigh and is lost.
A search for the magic of Christmas follows with children and parents encouraged to look under their seats but the magic can't be found…that is until Snowy the pet polar bear steps in.
Songs include Have yourself a Merry Little Christmas, White Christmas, Rudloph, Deck the Halls, We wish you a Merry Christmas, Sleigh Ride, Rockin around the Christmas Tree.
The performance is 45 minutes without an interval, followed by 15 minutes for meeting the cast/characters and photos.
There is some audience interaction but its a gentler introduction to live theatre than a panto performance and is suitable for 2 – 8 years, especially good if this is the first time a pre-schooler has been to the theatre; it's just a lovely, magical, gentle show for young families who believe in the Magic of Christmas to enjoy and make memories!
Friday 15 - Sunday 24 December 2023