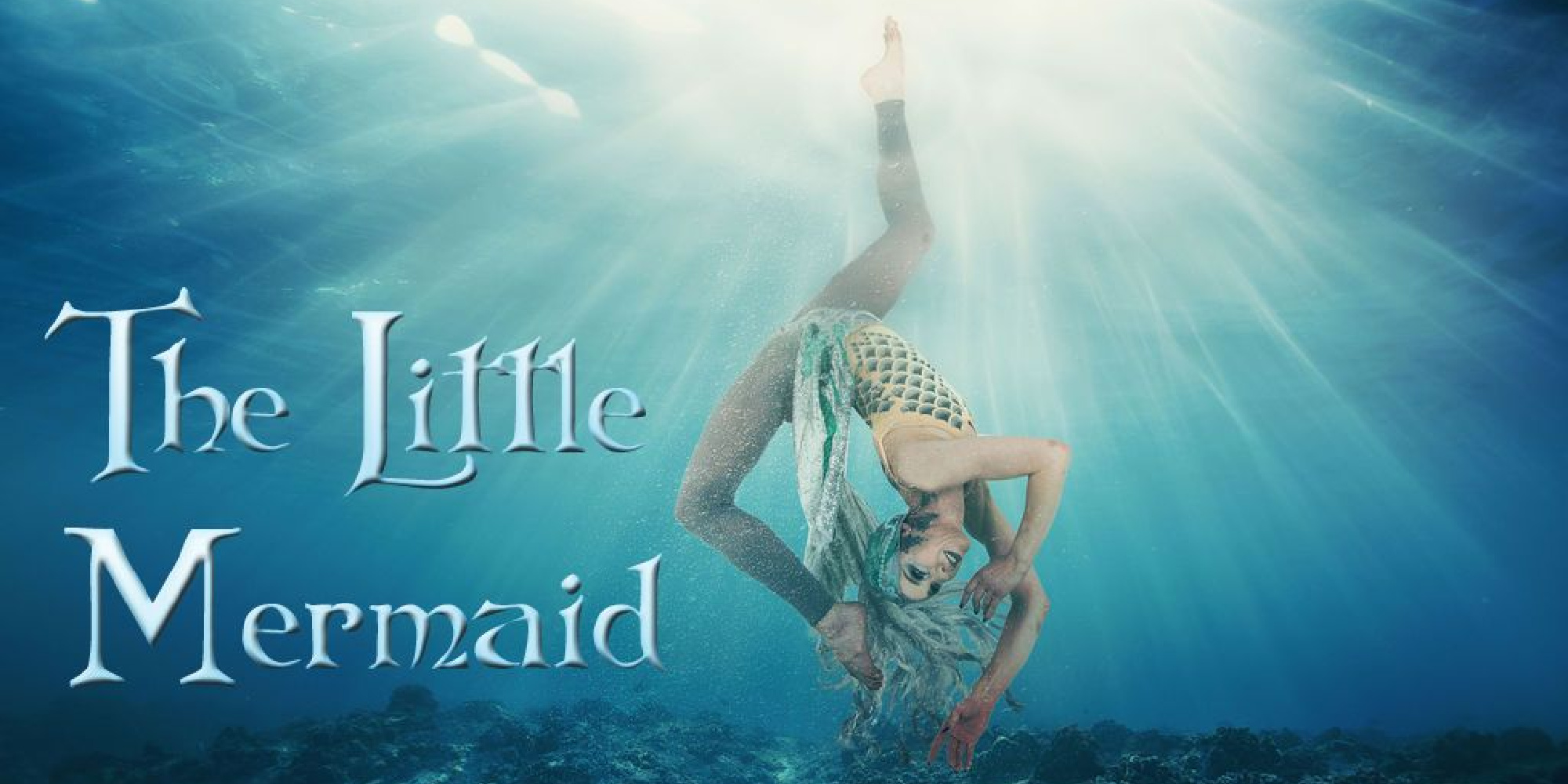 The Little Mermaid
Chantry Dance have given the story of everyone's favourite mermaid a wonderful new twist.
At Princess Aquaria's coming-of-age birthday, she is given permission by the Sea-King to visit the World Above. Swimming to the surface, she is fascinated by human beings, including a folk band playing on the beach. Aquaria falls in love with the melodies and the dancing, she is also enthralled by the charismatic guitarist Calder. Sadly she must return to the Underwater Kingdom, but Aquaria and Calder's fates have become intertwined and Aquaria makes a grave bargain with the Sea-Witch…
Join Chantry Dance for this year's must-see show, featuring stunning contemporary choreography, acrobatics, beautiful costumes and an international cast of exceptional dancers, including Rae Piper and Paul Chantry as Aquaria and Calder (choreographers of David Walliams' Olivier-nominated West End show Gangsta Granny and Billionaire Boy) and Shannon Parker as the Sea-Witch (San Francisco Ballet, Northern Ballet Theatre, Britain's Got Talent).
What audiences said about Chantry's 2019 production of Alice:
"It was just incredible. Wow!"
"Brilliant and totally captivating"
"The show was fantastic! Beautiful storytelling and incredible choreography!"
Special offer
Chantry Dance is offering a free workshop to schools, dance schools, colleges and universities when they book 20+ tickets to see The Little Mermaid.
The workshop is led by Chantry's core Artistic Team. Students will learn the repertoire from The Little Mermaid including creative work to help develop their choreographic skills. The workshop is held at your premises and is in the contemporary dance style that is accessible to all.
To find out more and take advantage of this fantastic offer, please email Paul Chantry at paul@chantrydancecompany.org 
Wednesday 22 September 2021 at 7:30pm
Standard £17.00, Concession £15.00, Family £60.00, Group of 10+ £12.00
2 hours 10 minutes with interval