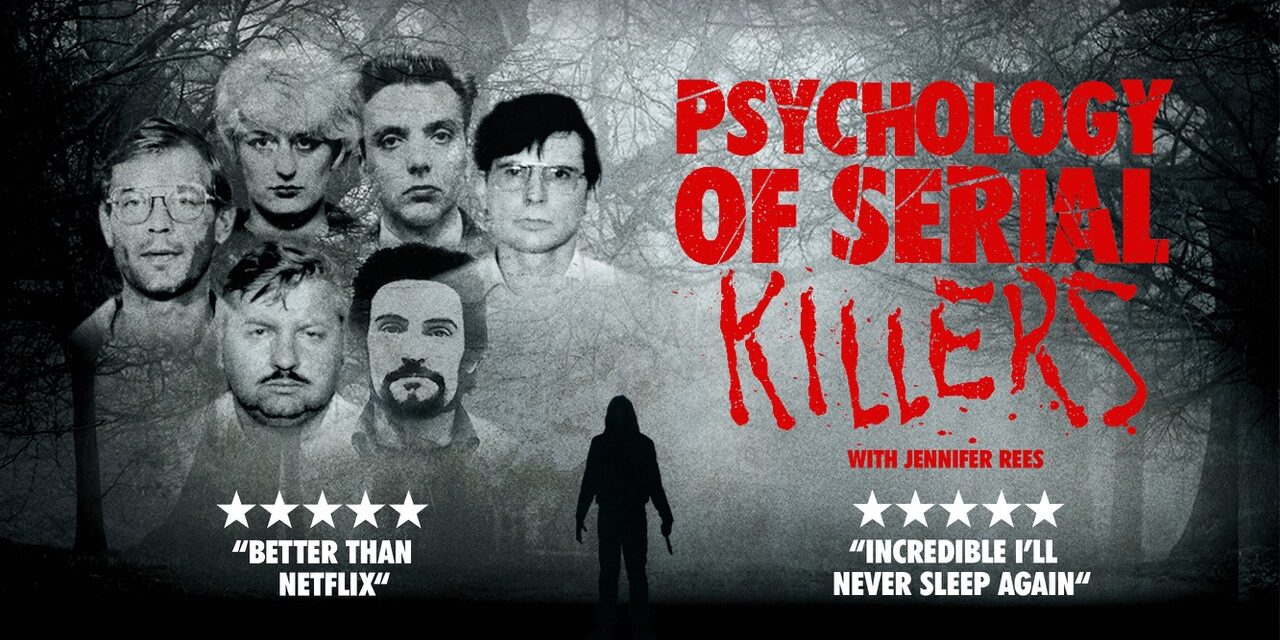 The Psychology of Serial Killers
Join expert lecturer Jennifer Rees to explore one of Forensic Psychology's most troubling topics.
Why do some people become serial killers?
How do we categorise serial killers?
Why do some women fall in love with serial killers?
…Why am I so interested in serial killers?
Forensics lecturer Jennifer Rees draws on her knowledge and uses statistics and case studies to explore the answers to these questions during this fascinating talk.
Investigate the phenomenon of killer couples such as Fred and Rose West and The Moors Murderers and explore the Folie à deux syndrome a.k.a 'shared psychosis'.
Discover the differences between lust killers like the BTK (Bind, Torture, Kill) Killer and visionary killers such as David Berkowitz (Son of Sam).
Jennifer debunks common serial killer myths and discusses the clinical knowledge surrounding why serial killers gain admirers, fan mail, and even spouses in light of their atrocious crimes. Learn about Hybristophilia, and the astounding case of the Night Crawler's trial.
Jennifer has worked as a Forensics Lecturer teaching criminology, crime scene investigation and forensic psychology in both Further and Higher Education. She has also trained in counselling and psychotherapy and has dealt with suspects, witnesses and victims.
'The Psychology of Serial Killers' will give even the most dedicated true crime fan new insights into the phenomenon of serial homicide. Don't miss this acclaimed sell-out show!
Please note, no crime scene photos are used in Jennifer's talk.  
Thursday 1 September 2022 at 7.30pm
2 hours 20 minutes with interval