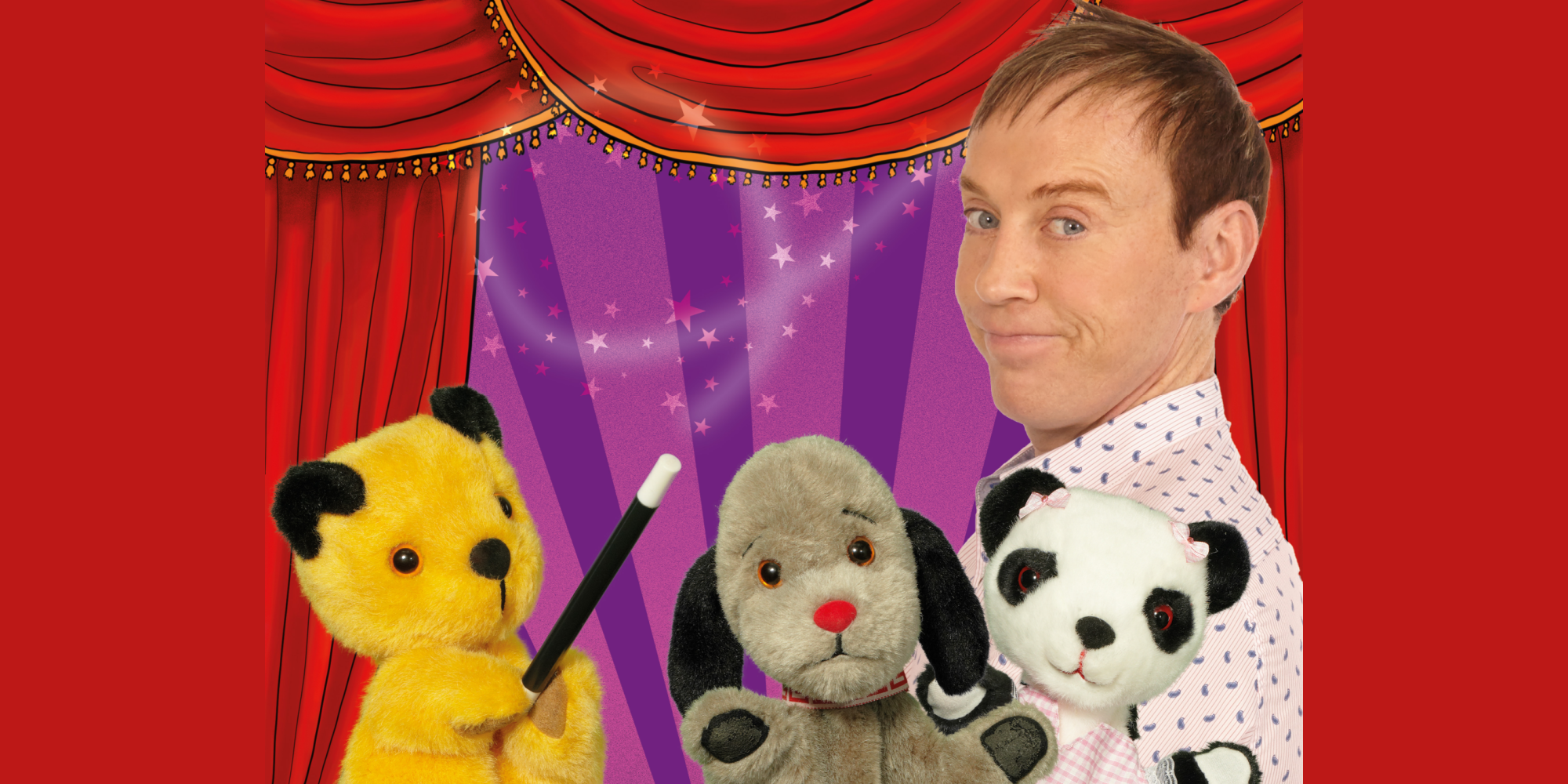 The Sooty Show
Izzy wizzy, let's get busy! Join Sooty for his brand new Laugh Out Loud Magic Show!
Direct from their hit ITV series, Sooty, Sweep and Soo and TV's Richard Cadell will amaze you with impossible tricks and sidesplitting jokes!
Be astounded at Sooty's flying car, Soo's singing unicorn and Sweep's levitating sausage! With special guests circus star Michael Jordan and the ultraviolet specialties of Fantasie de la Nuit.
A spectacular treat for the whole family – including a chance to meet Richard and Sooty after the show! Suitable for ages 3+
"Works like a dream – your children will love it."   The Guardian
"Absolutely Brilliant!"   Netmums
"Richard Cadell is as close to a Corbett as you will ever get – Sooty is on the right hands."   Matthew Corbett
For free fun and games as well as tour info visit thesootyshow.co.uk Follow @Sootyandco on Twitter and search The Sooty Show on Facebook and YouTube.
Standard £16.00, Concession £13.50, Family £52.00
1 hour 30 minutes with interval